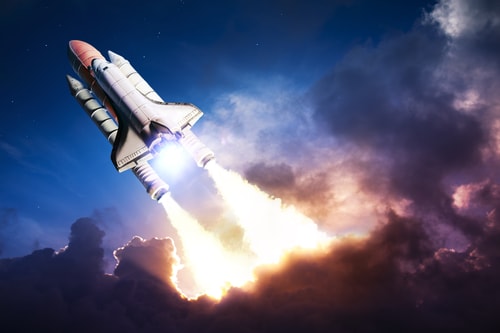 Colocation America Reviews: Space
December 4, 2015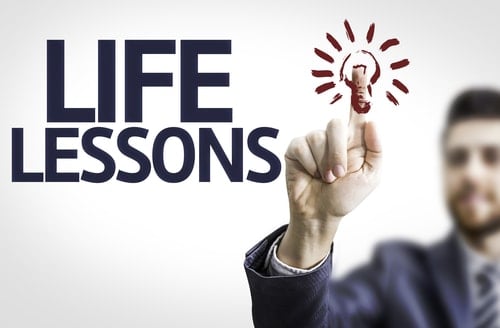 The Top 5 Life Lessons I Have Learned so Far
December 7, 2015
Welcome to the News Round Up where I try to give you the real facts, the unwanted opinions, and the I'm-in-the-know takeaway you need to impress your friends all in 200 words or less. This week, November 30 – December 5, we have stories brought you by Zuckerberg's money, Adele's voice, Hello Barbie, Google, and NSA.
---
"Mark Zuckerberg Vows to Donate 99% of His Facebook Shares for Charity" – The New York Times
Facts: In an open letter to their newborn daughter, Mark Zuckerberg and his wife, Dr. Priscilla Chan said they would give 99% of their Facebook shares "during their lives" to charitable purposes. They will be forming a new limited liability corporation, the Chan Zuckerberg Initiative, to manage the money.
Opinions: Apparently, people are upset that they are creating a LLC rather than a nonprofit. Here's the thing, it is super hard to get 501(c) status. Plus, there a lot of limitations to what a nonprofit can and cannot do.
Takeaways: Does it matter how they are spending their billions dollars? Further, why are we upset they are using their money for a "charitable purpose." At the end of the day, just know that, no matter how hard they try (or don't try), they will be pushing forward initiatives and causes that benefit Facebook as a whole.
---
"Adele says hello to tech that's tough on ticket resellers" – cNET
Facts: Adele used a software by Songkick sell tickets to "known and suspected resellers" at a markup price to prevent them from buying tickets in bulk.
Opinions: It seems like Adele is another artist to disagree with ticket reselling. Through software like Songkick, artists will continue to fight for "fans first, resellers never" ticket sells.
Takeaways: Goodbye ticket resellers and hello crazed-obsessed fans. Let's be real – when was the last time you went online at a certain time to buy a concert ticket before they ran out? Today, concert tickets can go in seconds thanks in large part to resellers. Those resellers enable many of us "last minute" or "lazy" people to go see concerts. Sure, I'm paying more but at least I get to go, right?!
---
"Could Hello Barbie become the plaything of hackers? Turns out toys are vulnerable, too" – cNET
Facts: Mattel created a talking Barbie, Hello Barbie, which is a $75 toy that "talks to you like Siri from an iPhone."
Opinions: Hello Barbie is creepy. Besides that, people are scared that the toy can be hacked enabling hackers to steal personal information and listen in on kids.
Takeaways: Duh. Yep, I would leave it like that. Of course the toy can be "hacked." Pretty much everything can be hacked nowadays but that does not mean hackers care to listen to your children play. I am sure it will be a future Law and Order: SVU episode but for right now, just be smart and use the same security protocols you do for everything else. If you have none, maybe that is your problem.
---
Google: Biggest Renewable Energy Purchase, Helping the Visually Impaired, and Over-eager Peering – Everywhere
Facts: Google made their biggest renewable energy purchase when they agreed to purchase 842 MW of wind and solar power globally to offset energy consumption of its 14 data centers. In other news – Google Compute Engine lost the ability to connect to several Internet destinations. Also, in other news – Google gives startup Wayfindr $1 million to help the visually impaired get around.
Opinions: Once again, Google is everywhere! So, yay for renewable energy and giving back. As for the cloud trouble, rumor has it Google got a little over-eager with their peering. The new peering agreement was set up wrong and it left part of the Middle East and Eastern Europe in the dark.
Takeaways: When in doubt, talk Google. For those of us in the networking business, that mistake can happen but when your Google, it makes headlines. Besides that over-peering, Google faired pretty well with green energy and tech for good.
---
"NSA limits its surveillance program in the US" – Datacenter Dynamics
Facts: The US National Security Agency (NSA) has reduced the extent of its surveillance programs on US soil.  The agency will no longer collect mobile communication metadata "indiscriminately and in bulk."
Opinions: Looks like the outcry from citizens, privacy activists, and digital businesses did something right. Then again, the change only applies to mobile device metadata while NSA's online surveillance tools remain intact.
Takeaways: NSA is still watching and especially outside of the US. Did you catch that? They said they limited their surveillance in the US and not anywhere else. Now Orwell just came to mind – what are they truly watching now that they have more free time?!