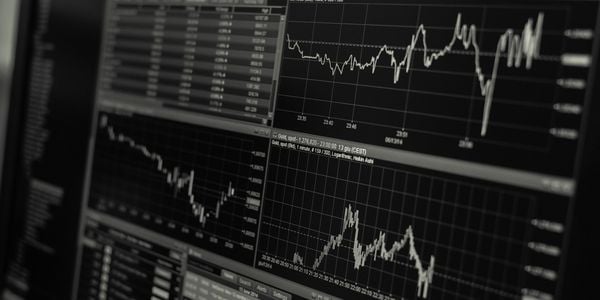 How Secure Are Crypto Exchanges?
December 3, 2018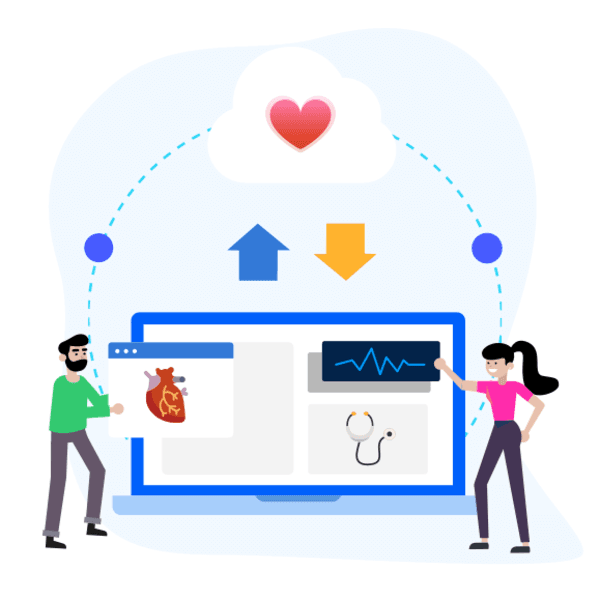 How Wearable Data Stored in the Cloud Help Doctors?
December 5, 2018
Data journalism is huge. It is incomprehensibly enormous and represents the convergence of multiple fields that are pretty significant in their own right -investigative research, statistics, design, and programming are all part of it. The idea of combining all these elements to tell powerful stories is what we call data journalism today. But who can do all that?
While all of it seems like a big puzzle, it can be broken down into four different parts for people to get involved in and take it from there i.e. finding, interrogating, visualizing and mashing up data.


Where to Start?
A good journalist has to be a master storyteller. But where exactly does a budding data journalist start? An obvious answer is to start with data. But it would rather be better to start with a question. When you work as a journalist, you have to balance your role as an active seeker of stories with your role in responding to events –and data is no different.
The New York Times' Aron Pilhofer recommends that you:
"Start small, and start with something you already know and already do. And always, always, always remember that the goal here is journalism."
While The Guardian's Charles Arthur suggests to
"Find a story that will be best told through numbers."
Today, there is a huge volume of data available you can get your journalistic teeth into. In fact, the Open Data Movement in UK and across the globe allows for the continuous release of newsworthy data, which makes it relatively easier to trace datasets released by businesses, consumer groups, regulators, scientific institutes and charities.
A second approach is to start by asking a question. You can bring crowdsourcing investigative journalism sites and forums in use to voice your thoughts and search data you need.
No matter what approach you take, the real work lies in digging out all bits of information and data that will complete the picture you are trying to clarify. For instance, Government data will always contain a lot of jargons and codes you will have to comprehend. Contacting a relevant organization can shed some light. However, if that's taking too long, you can go for an advanced search for either of the more obscure codes that can help too.
Furthermore, you will also need to contextualize the initial data you have collected with more data. Let us suppose you have data about a public department's altering wage limits. Questions that can arise from the initial data can be something as listed below:
Has the department's workforce increased?

What effect does it have across the industry?

How much has the wage changed as compared to the similar organizations in the industry?

What is the effect of inflation on the cost?
Finding data to support all these questions will help find the missing loops and spot a great story.
What Is Keeping You from Getting Involved?
Data journalism is kind of enveloped in mystery due to many myths associated with the field. People are often unsure about the criteria they are supposed to meet in order to become a data journalist and the skills that are required. So, we will debunk some of the most common myths about data journalism and unfold reality to help you develop a better sense of what data journalism really is.
Myth #1: You Need to Be a Math Genius to Get Started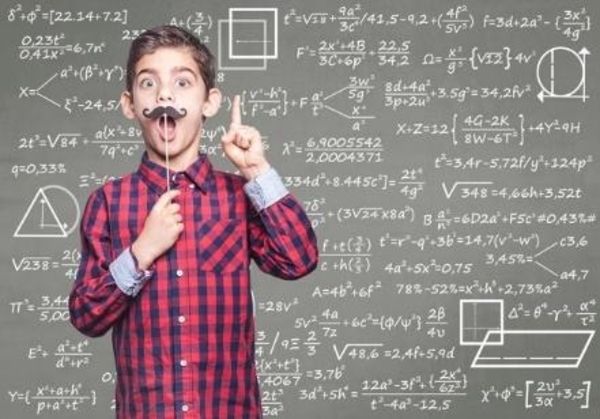 Data journalism involves a lot of number crunching, but it's not all about numbers only. You don't have to be a mathematician in order to be a data journalist, only basic know-how of important mathematical concepts is all that you need.
Besides that, there are many tools available out there that will do the work for you. For instance, Microsoft Excel –an excellent program developed specifically to work with data. Allows you to easily manage complex calculations and large data formulation via simple shortcuts that are available on the program.
You can apply formulas to each cell within the worksheet and calculate everything from averages to regressions and trends. To be a good data journalist, you just have to be good at understanding numbers and finding the story in them.
Myth #2: Programming Skills Are Essential to Become a Data Journalist
The idea that programming skills are an essential requirement for all jobs related to data journalism is the scariest of all myths related to being a good journalist. Despite that there are many programmers among renowned data journalists, the reality is that this skill is not mandatory for you to become a data journalist.
From political journalists to economic reporters, anyone can be a data journalist no matter what their background is. You don't have to be great at JavaScript or PHP or any other coding language to be able to operate in the field of data journalism. All it takes is a little practice and application to make things work. As a beginner data journalist, you can easily analyze and develop data visuals by simply scrapping off data from different websites, rather than creating an elaborate code to do so.
You can also use software found online to generate interactive data visuals, even if you have zero programming skills. These easy-to-use tools come equipped with interactive and responsive chart designs so you don't need a coding specialist or programmer for that. You can easily embed these charts on your site by copy-pasting the embed code into your story.
Myth #3: Data Journalism Requires a Lot of Time and Resources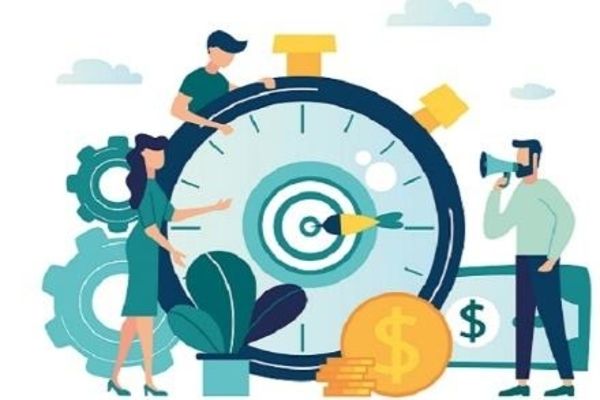 Extracting data, organizing and comprehending it to find the real story, and then visualizing it in an interactive format obviously requires a lot of time. As a journalist, you are constantly under pressure to meet strict deadlines and overcome all odds against your story. Compiling and representing the right data is crucial to prove your stance in data journalism. Not only you'll have to learn how to develop new skills but also how to use different tools to create powerful visuals and embed them into your stories. All of these makes data journalism look like a very time and resource intensive field of journalism.
But the truth is that there are several online data sources available that are accessible by everyone and can help you extract newsworthy data quickly and easily. Also, there are tons of tools that you can use to visualize your data. Maybe if not free to access, many of them are available at affordable prices.
Tools can play an important role in helping you visualize your data in a compelling way. More importantly, if done right then good data journalism stories can help you easily reach out to a wider audience, attract a massive readership, and generate more writing opportunities.
Myth #4: Data Journalists Need to Know Everything
As you delve into the fields of data journalism it might seem like you need to be some sort of a superhuman who knows at least how to create a great story, do math like Isaac Newton, write computer code like Bill Gates and comprehend data like a trained professional who has killer UX designing proficiency and topnotch research skills.
It would be absolutely amazing to have all these skills, but in reality, a very few people do. It's insane to expect a single person to have all these skills. The naked truth is that newsrooms with data journalism teams hire multiple members with different set of skills. Today, data journalism is more of a team sport, and successful teams have different specialists working on board.
Myth #5: Only Data Analysts and Data Scientists Can Analyze Data
Microsoft Excel and similar data manipulation tools are mostly used by data analysts and other professionals who are specifically trained to work with data. Data is everywhere around us and everyone has access to it. Besides, who can spot groundbreaking trends and sniff out a great story through data other than curious news reporters? That isn't something data analysts are known for or something they are trained to do.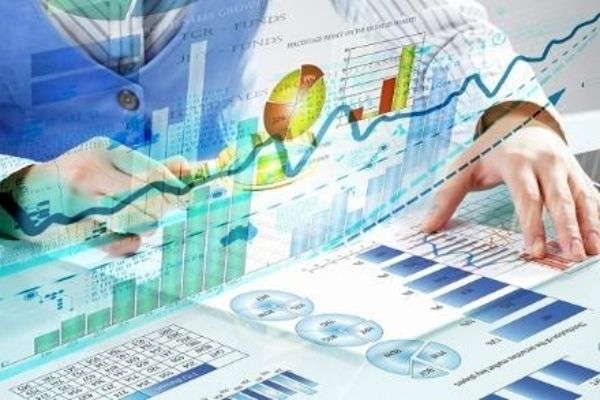 It is true that analytical skills are required in data journalism, but it doesn't mean that developing stories should be left to data scientists and data analysts only. Once you have gathered the data, you need to tell a story which requires refinement in terms of visual representation. Cut out everything unimportant to what you need in order to visualize your story. There are many online tools that can help you do that. If you are good with designing, add some colors and strong labeling to your visuals that will help grab your reader's attention. You can also include a link to the original source of data that will give your audience a sense of authenticity.
It All Boils down to the Presentation
Once you have collected all your data it will need some cleaning up. You might want to look for different names that are used to refer to the same thing, spelling and punctuation errors, poor formatting issues (I.e. dates that are often formatted as text), and incorrectly entered information. 
If you want to get really serious about it then you can delve into the world of programming and APIs.