Ridiculous Taxes: An Infographic
May 29, 2014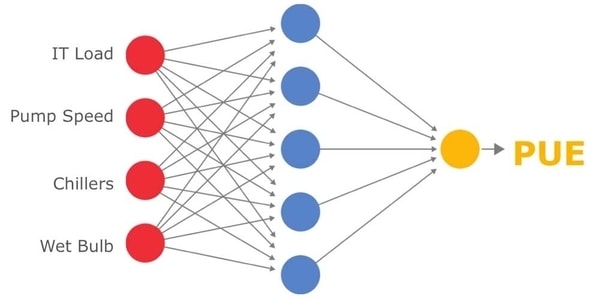 Google is Using Machine Learning to Optimize Data Center Efficiency
June 3, 2014
I, for one, welcome our new toaster overlords…
The Internet of Things is soon-to-be, as our home, cars, and other everyday stuff we use become connected. Einstein said it best, "For every action, there is an equal but opposite reaction." The reaction to the Internet of Things? More like Internet of Everything is Going to Get Hacked.
It seems like every other week there is a new breach or something/someone got hacked and we're back to square one. We keep having this discussion about securing yourself and your data, yet the Internet of Things is continually moving along, and we keep introducing new devices and new ways to connect everything in your life without actually securing the stuff we have now.
Internet of Things and Security
Here's an idea: make it harder for a guy to steal my identity before you develop a blender that updates my Facebook status telling everyone I'm making a smoothie. I don't need it, I don't want it, my current blender works just fine, thanks. There's no way the first few years of the Internet of Things doesn't end up in a minor robot uprising that we have to strike down because some kid in his parents basement developed a code that turned all the worlds dishwashers into house-flooding soldiers in his robot army.
Seriously, do we really need more of people hacking into baby monitors and yelling at sleeping kids? I mean, yeah it's kinda funny, but totally unnecessary. That's going to be our new reality. Instead of troubleshooting and owner's manuals to find problems, the number one complaint in the Internet of Things is going to be, "My ____ got hacked!" That's probably going to be the only thing, actually. I feel sorry for customer service reps already.
The Internet of Things isn't just household appliances, either. It's cars; 2 ton death machines that are hauling our precious bodies around can suddenly be hacked into, and people won't just be changing the radio station. They'll be able to control your whole friggin' car. You could potentially be trapped inside your car, speeding down the road excessively, making crazy turns all because someone felt like they'd like to ruin your day. You could go from selecting your favorite track on your Apple-connected car to suddenly turning left into a brick wall. That's scary, yo.
So please, let's secure the stuff we have now, or work harder to secure the current technologies before we move forward, otherwise we're all in for a treat as we stand in our kitchen in ankle deep water eating burnt toast while our baby is screamed at because we haven't secured our networks and current technologies.
But as long as that blender can post a pic to Instagram, I guess it will be ok, right?