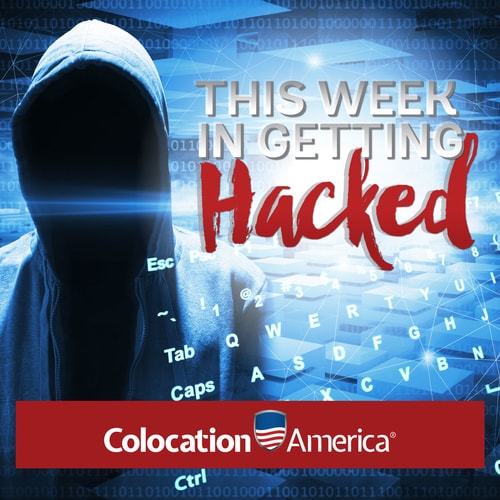 This Week in Getting Hacked: Pray Your SMB Doesn't Get Hacked Edition
October 11, 2017

A New Form of Data Storage Uses Magnetic Particles
November 9, 2017
Great staff are the lifeblood of any successful business.
In a world where technology becomes more important by the day, tech staff are a prime example of the sort of indispensable employees who can be hard to find and sometimes even harder to hold onto.


With a vast number of opportunities open to them, the best tech talent is often on the move, aspiring to find more challenging, meaningful, better-paid work with each transition. This can put a significant strain on businesses, especially if they lose their core tech staff at short notice.
Fortunately, there are a few steps you can take to keep your staff engaged, and work towards providing an employment situation they won't want to leave behind.
1. Build Your Reputation
Trust is essential in business; there needs to be trust among your staff, between your brand and your customers, and with your potential employees.
Trust is something that can take an eon to build and a moment to destroy. It's also something that informs the reputation your company, and the better you treat your existing team, the more positive your reputation will become.
Over time this will translate to an improved EVP, making your business more desirable to work for, and increasing your access to the pool of tech talent.
Work with your team to learn their strengths, weaknesses and aspirations, so you can develop clear career paths and provide opportunities for your staff to expand their skillsets within your business.
2. Invest In Your Understanding
It isn't enough to simply know the lingo; to engage with the most promising tech talent, it is essential to develop a fundamental understanding of the roles you require your tech staff to fill.

You don't need to be an expert in every field, but if you can't separate your source code from your server stack, then you may struggle to ask the right questions when interviewing prospective employees.
The more you know, the more fluid your conversation with tech talent can be during the interview process, and throughout their employment.
This creates a more positive, productive engagement, and helps to create a stronger, more effective working relationship in the long-term.
3. Know Your Culture
When interviewing tech staff in particular, there's a good chance that you may be asked about the type of equipment you have available, the operating systems and core software you're running, and the level of maintenance required.
Knowing these details will enable you to select suitable applicants far more effectively, as you'll have a greater understanding of which skillsets are required to work with your existing framework.
You should have a clear idea of any planned changes to your tech hardware – you may plan to switch to hosted telephony, or you could be considering upgrading your security systems.
Culture is important as well. Shopify, for example, has an excellent working culture, with lots of get-togethers, personal development opportunities, and remote working options. Likewise, employees at Google enjoy free organic meals, hybrid car subsidies, and even nap pods!
4. Trust Staff Insights
Every member of your team was hired for a reason, and you know their potential.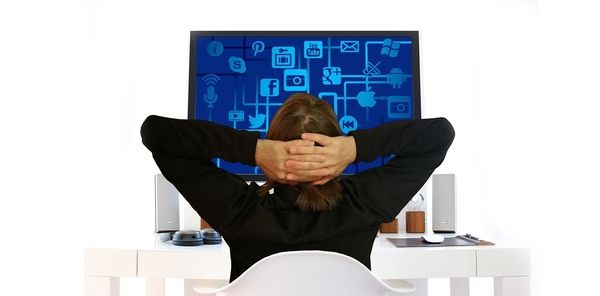 So be prepared to put your trust in your staff, and give them the chance to take the lead on projects they are passionate about. Invest in their training and development, and the returns will benefit not only them, but your business as well.
You should listen to your team's suggestions regarding software upgrades, new equipment, and adjustments to the work environment – the more knowledge you cultivate within yourself, the more readily you will be able to weigh up the viability of these suggestions.
Don't be afraid to ask your staff to explain their reasoning, and break down any details that extend beyond your understanding. Just don't overdo it; if staff feel like you can't trust their judgment without an in-depth explanation, they might be less willing to share their thoughts.
5. Communicate
Whether your industry is mobile phones, streaming music, or building websites, great communication is essential throughout your business, and helps your staff to feel engaged, involved, and influential.
From progress reports to feedback sessions, it is important to maintain regular contact with your tech staff. This ensures that everyone is on the same page and working towards the same goals at any given time.
The more you communicate, the sooner you will be able to identify concerns, and the more informed you will be in addressing them – you can't be everywhere at once, but a productive working relationship with your staff means you don't need to be.
Scheduling regular communication is also the best way to keep remote and mobile workers in the loop, and to oversee the smooth running of multi-site collaborative efforts.
6. Celebrate
As with every member of your team, you should always remember to celebrate the successes and achievements of your tech staff.
Some members of your tech team may work largely behind the scenes, and it is all too easy for them to feel overlooked and sidelined.
Focus on the career development of each member of your team, be aware of the magnitude if any work they are undertaking, and ensure that everyone receives credit where credit is due.
This helps to foster a positive work environment, while simultaneously reminding everyone of the work that everyone else is doing.
It can take time to find the right tech staff for your business, and even then there is no guarantee that you will retain all of them – however happy your employees are within their roles, life commitments can sometimes compel them to leave.
But by using the above guidance, you can greatly increase your chances of engaging tech staff, and keeping them on-board.
Eventually, this will become routine, enabling you to identify and engage with promising tech talent without needing to navigate as many concerns or obstacles.
This in turn will free you up to focus on other important aspects of your business, liaise with your team, and adjust your strategy to encompass the talents of your newest recruits. All of which works towards your bottom line – running the most profitable business possible.