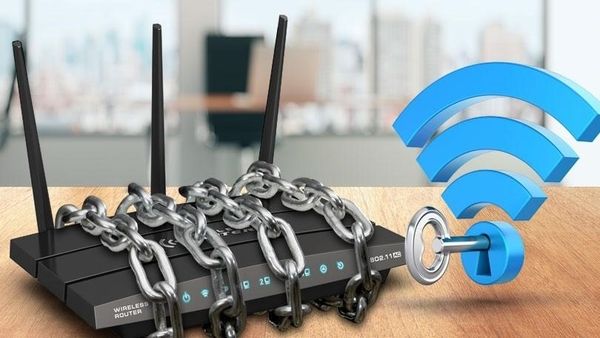 How to Secure Your Home Internet Connection from Being Throttled
February 28, 2018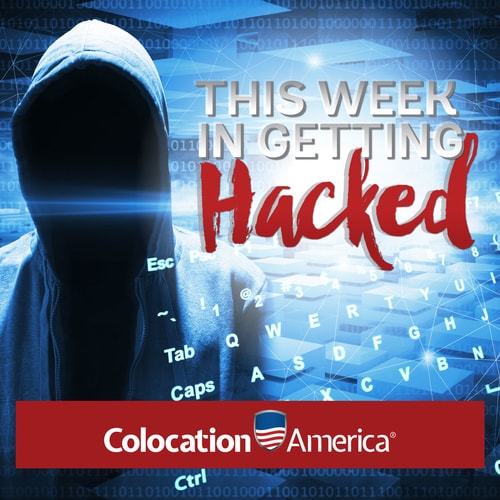 This Week in Getting Hacked: Geek Squad Is in Bed with the FBI Edition
March 9, 2018
The 7th Annual Top 5 Most Influential Women in the Data Center Industry List:
Today is a day to smile.
Today is a day to clap.
Today is a day to remember the past and
Today is a day to look to the future.

Today is a day to listen.
Today is a day to learn.
Today is a day to say Thank You and
Today is a day to be kind.
Today is International Women's Day.
For the last six years, on this very day, International Women's Day, I have announced the Top 5 Most Influential Women in the Data Center Industry List. This year is no different.
Below are five women who make an impact in, and out of, the data center every day. Yes, they hold positions of high importance in their respective companies but it's what they do outside of their "job" that is truly inspiring.
These five women join a list of 30 other amazing women who work hard everyday to ensure that the world is a better place through technology. It is a pleasure to announce this year's installment of the Top 5 Most Influential Women in the Data Center Industry List in celebration of International Women's Day 2018.
---
Delfina Eberly, Vice President of Infrastructure for Facebook (@Facebook)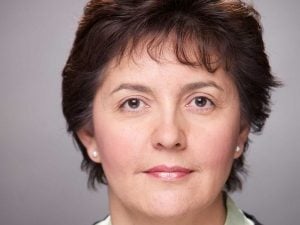 Eberly is the Facebook veteran that has been keeping you connected. She oversees the social network's data center infrastructure and ensures that it is both scalable and secure. Eberly has assisted Facebook in making its data centers as efficient as possible. From cooling to staff, Facebook, with the aid of Eberly's team, has created custom servers, racks, and automation software to help process more than 10 trillion queries a day.
Beyond her impact on the data center level, Eberly has been influential on building a more inclusive workforce. Credited as contributing to Facebook's diversity, Eberly speaks at conferences and workshops on how to get more Latinos and women involved in technology and leadership roles. Not one to boast about past achievements (her lack of a bio online proves that), Eberly is helping shape the way we connect on-and-offline, now and in the future.
---
Charisse Richards (@charisserichar1), CIO & Chief of Staff for Iron Mountain Data Centers (@IODataCenters)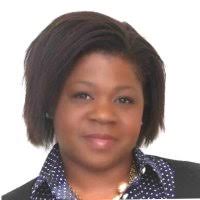 Richards is a passionate leader with a strong track record of motivating teams to drive strategic initiatives. This experience will become particularly handy as she assists Iron Mountain with their recent acquisitions including the U.S. operations of IO Data centers, FORTRUST data center, and two Credit Suisse data centers. With these acquisitions will come great responsibility, something Richards, with over 15 years of experience in the field, seems more than comfortable with.
Prior to Iron Mountain Data Centers, Richards worked as Sr. Director, Service Management and Support at Choice Hotels. Her work with communication and collaboration, on a global level, has established Richards as a trusted leader. When she is not developing new IT strategies, mentoring staff, or examining new opportunities and challenges, Richards can be found at Women in Leadership Symposiums including the one today in Phoenix.
---
Nicola Peill-Moelter, Ph.D., (@greenqween), Senior Director of Environmental Sustainability for Akamai (@Akamai)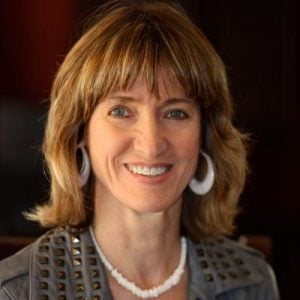 With Akamai's network being over 1,000 data center locations strong, it is no question that Peill-Moelter's work affects us all. In 2009, Peill-Moelter established Akamai's Global Sustainability Program which includes "energy and greenhouse gas management and report, energy efficiency and electron-waste reduction, employee engagement and stakeholder-awareness." But her favorite activity is collaborating with the engineers on innovative ways of reducing carbon emissions through energy efficient practices.
Perhaps that last activity is her favorite thanks to her BE in Chemical Engineering or the Ph.D. in Environmental Engineering Science from Caltech. Peill-Moelter also has a U.S. Patent, is a member of the Greenhouse Gas Experts Network and the International Society of Sustainability Professionals. Her board work includes the Caltech Alumni Association and the 1:1 Movement. And, yes, some extracurriculars have been removed for space. She is making a difference in sustainability practices one data center at a time.
---
Kim Stevenson (@Kimsstevenson), Senior Vice President and General Manager for DCG Solutions Segments for Lenovo (@LenovoDC)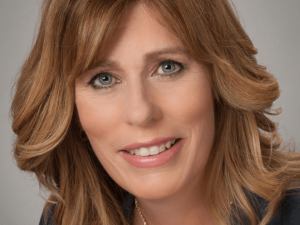 Coming up on almost a full year since announcing her last day at Intel, Stevenson has done well in her new role at Lenovo. She is responsible for product management business and building end-to-end teams that align with every step of the customer experience. It is her belief that "every business decision today is shaped by technology because it has the power to transform markets, relationships and processes" that makes her such an influential leader in the field.
Before Lenovo and Intel, Stevenson worked at EDS, now DXC Technology, and IBM in several executive positions. In each role, Stevenson utilized her deep understanding of data center technologies and customer needs to propel her business forward. It is because of this that Stevenson has been awarded numerous honors (as in too many awards to write) including Silicon Valley Business Journal's Best CIO and Huffington Post's Most Social CIO. Beyond that, she just wants to play some tennis, go kayaking, and maybe paddle board a bit.
---
Kathleen Hogan, Ph.D., Deputy Assistant Secretary for Energy Efficiency, Office of Energy Efficiency and Renewable Energy, U.S. Department of Energy (@ENERGY)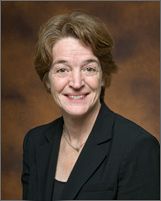 It's no question the biggest drain data centers have on our world is, well, energy use. That is where Hogan comes in. In her role, Hogan oversees more than $600 million, annually, for energy efficiency policy, program, and research. By creating policy and guidelines for energy-efficient practices, Hogan influences the designs and procedures of data centers around the U.S. She even helped create a "solution network" which aided companies in sharing best practices in hopes of accelerating the spread of efficient technologies.
Throughout her career, Hogan has developed and managed numerous programs to reduce the U.S.' energy use. Her amazing work has earned her a Presidential Rank Award and induction into the Energy Efficiency Hall of Fame of the U.S. Energy Association. Heck, she is even a contributor to the Nobel Peace Prize awarded to the Intergovernmental Panel on Climate Change. In 2016, Hogan was awarded the Career Achievement Medal by the Partnership for Public Service (known as the "Oscars" of government service). Although she has received a "career" award, we know she will continue to promote energy efficiency.
---
---
Editor's Note: When trying to identify key players, many aspects were considered. To dwindle down the list I considered the company the women work for, their positions within the company and, of course my own opinion. Because of space and time allotted, corporate lawyers (general counsel), chief financial officers, marketing directors, and human resource directors were not included though their work is vital to the success of the company. The women included above are considered to have influence in the decision making process and the direction in which the company goes. It is important to note that the list was formed by acquiring readily available data via the internet and thus may be missing some key players who do not have their position listed on their company's website.