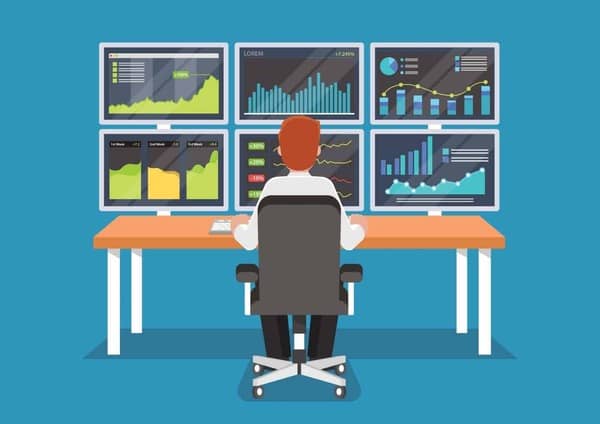 What Is Data Observability?
February 8, 2023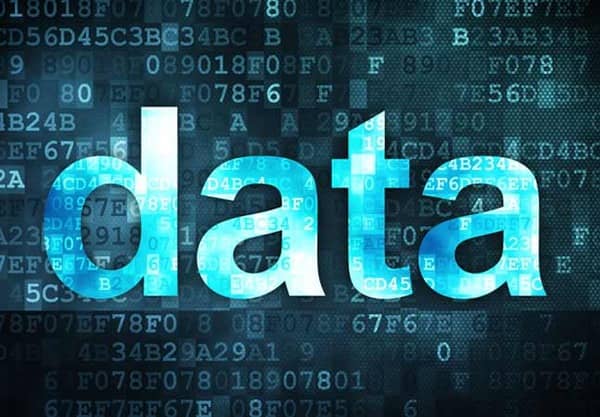 Data Buzzwords: Data Terms to Know
February 16, 2023
Our current world runs on technology. One of the main ways we interact with technology is through applications. These applications can be web apps, which users access through desktops and laptop computers. Or it can be mobile applications, which users access through their smartphones and other smart devices. Apps are essential for many businesses for a variety of different reasons including giving their customers an easy platform to get information, buy products, maintain contact, improve analytics, customer relationship monitoring, data mining, and more. The no-code revolution allows small to medium-sized businesses to develop applications quickly and conveniently without any previous coding experience.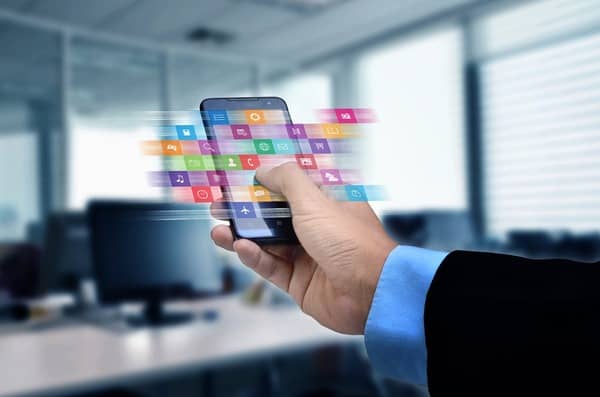 How Important Are Apps for Businesses?
Applications or apps are an essential part of modern business. Many small to medium-sized businesses rely on apps to connect with their customers. There are 3.8 billion smartphone users in the world. In 2020 alone, smartphone users downloaded 218 billion applications. The income from mobile apps will reach close to $950 billion by 2023 through in-app ads and paid downloads. 70% of mobile application users will abandon an application if it takes too long to load.
Apps can improve customer service, increase product sales, increase business visibility, and give users an easy interface with just a click of a virtual icon. Keeping customers and potential customers on your website or application can equate to new patrons and sales. With mobile users spending 88% of their time on mobile applications and only 12% of their time on mobile websites—applications have been a way for many businesses to continue communication with their users, which can potentially lead to more business.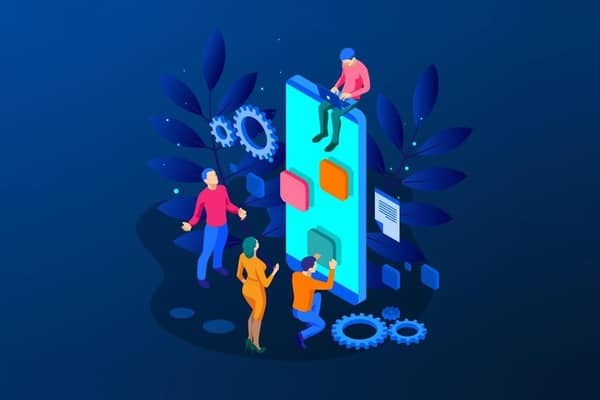 How Much Does It Cost to Build a Mobile Application?
There is a lot that goes into building an application. Knowing how to code is only the first step in building an application. Creating a mobile application takes a lot of time and expertise. Building the idea and understanding how a business wants to execute that idea will already be time-consuming, but once the idea is executed, fixing bugs, glitches, and other problems may take even longer.
Not only does building an application take time and money—but there will also be costs that the business will have to handle when the app is finally up and running. This includes server hosting, subscription fees for third-party hosting (email, SMS, push notifications, etc.), and more.
Some rough estimates of how much it costs to hire a professional app developer to build an application are somewhere between $50,000 to $1.5 million. A primary application like a calculator or clock will cost around $50,000. An application that uses data consumption like a weather application will cost around $50,000 to $100,000. An application that requires user authentication will cost around $300,000. A social media app like Facebook will cost around $500,000. An E-commerce app will be around $200,000 to $1 million, and an on-demand app like Uber will be around $1.5 million.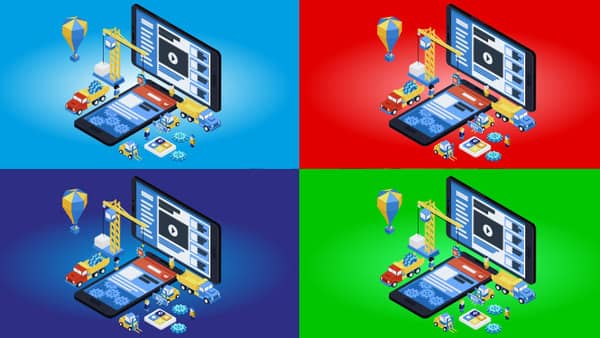 What Are Low-Code and No-Code Development?
There continues to be a democratization of data and technology. The industry makes more data and technologies accessible without needing expertise or experience. Coding technology and the expertise that is required to code something like a mobile application requires (or used to require) a professional web developer. Low-code development and no-code development make developing applications for businesses more accessible than ever before.
No-code development allows users to build an application quickly by reducing the expertise needed to code. Low-code development is parallel to the idea of no-code. Still, it allows the user/developer to insert some code they may want to incorporate into the development of the application. Some low-code platforms allow the user to write some code, for example, integrating some JavaScript or some other form of scripting. No-code doesn't give users the same control, but it will be easier for those that don't have the expertise or even any experience in coding.
The way that no-code development works are similar to how website builders work. Some popular website builders include Squarespace, Wix, Weebly, and GoDaddy. These website builders are programs and tools that allow users to design a website without needing code. Users can drag and drop certain aspects of what they want their website to look like using their information and product.
No-code technology allows users to drag and drop various modules and build how they want their applications to look and work. Some examples of no-code app builders include Bubble, Appy Pie, Airtable, Adalo, ClickUp, Glide, Thunkable, AppGyver, Bravo Studio, and Quixy.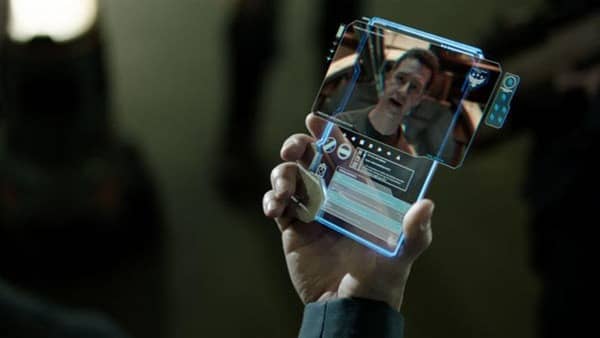 Is No-Code Revolution the Future of Application Building?
It's estimated that by 2024, 80% of technology services and products will be built by non-technology professionals. The democratization of technology allows more people to participate in various forms of technology. Building websites used to be a part of the business that needed professional web developers. Today, more people have websites than ever before.
Developing apps for business use will also be more feasible for many small to medium-sized businesses that cannot afford a $50,000 to $1.5 million price tag to build an app. Most businesses don't need an application that's groundbreaking or introduces something different. Many businesses need an app to communicate with their customers and a place to sell their products. No-code technology can help with this need.
Conclusion
Technology has become more accessible in a myriad of ways. We can find just about anything and everything-as-a-service. We can build websites and applications without the knowledge of coding, which will be valuable for many businesses. Although using a no-code app builder platform may be simple to get started with, professional web developers and app developers will continue to be essential and beneficial to make sure these platforms and integrations continue to work without problems. They will also be essential for companies that want to introduce new technologies in applications. This revolution of application building for businesses will help dictate how applications run.