Enterprise organizations generate massive amounts of data on a daily basis, much of it is highly sensitive.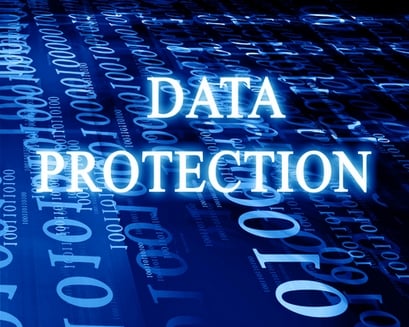 While your servers may not store the secret formula to Coca-Cola or military intelligence, they likely contain sensitive data such as credit card numbers, financial information, customer data, legal records, and private email messages.
What's more, your company may be subject to specific regulations mandating security measures such as encryption.
The healthcare industry is well aware of patient privacy and data security rules set forth by the Health Insurance Portability and Accountability Act (HIPAA) and the penalties for noncompliance.
However, did you know that HIPAA regulations now apply to vendors who provide services to the healthcare industry or receive protected health information? Under the new Omnibus rule, vendors and their subcontractors must enter into business associate agreements guaranteeing compliance with HIPAA's privacy and security rules.
Even if your organization is not subject to HIPAA or any other data security regulation, protecting data is critical to operations, the company's reputation, and its ultimate success (Source: WinMagic's Software Encryption Technology). For example, consider the implications of the following scenarios:
–A fire or flood tears through your data center, destroying all of the servers and their data.
–A worker's laptop containing customer data such as user names, passwords, and credit card numbers is stolen.
–Your server is hacked and used to send spam to hundreds of thousands of people around the world.
–A hacker breaks into your server, finds personal information related to a high profile customer, and posts it publicly.
As you can imagine, each of these scenarios could be devastating to your organization. Take into consideration these four questions to ask yourself to prepare for these events:
1. How would you operate without routine data?
2. What type of damage control would be needed to mitigate a major security breach?
3. What type of damage can a hacker cause to your operation and your reputation?
4. How much can you afford in legal fees, and bad publicity?
Whether you're subject to government mandates or not, you can't afford not to protect enterprise data. Major companies like Sony, Zappos,Epsilon and hundreds more have dealt with data breaches. When it was all said and done, these companies lost there customers trust, millions of dollars, and received bad publicity. Protecting sensitive data in today's world isn't an option, and must be handled diligently.
About the author: Daniel Gail is an author and recognized authority on software encryption technology. Daniel specializes in the protection of sensitive data and you can connect with him over on Google+.