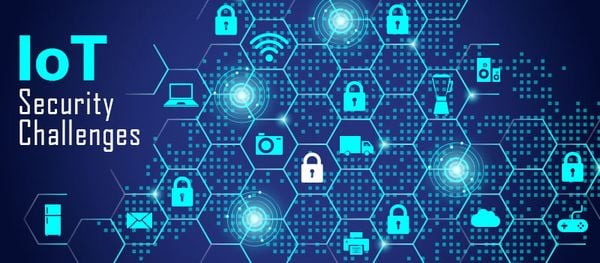 Current Security Challenges Facing the Internet of Things
November 21, 2018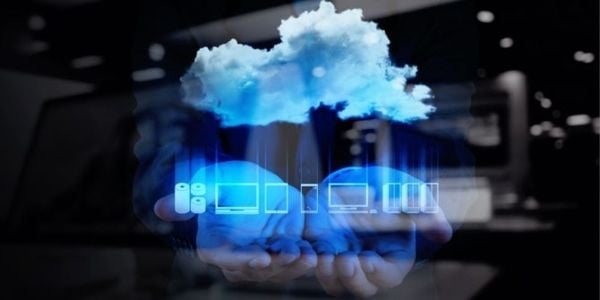 7 Ways in Which Virtualization Is Transforming Businesses
November 27, 2018
Most people already know what a basic computer operating system is. A basic OS runs all the programs we use in our everyday lives including Microsoft Word and Excel, Adobe Photoshop, and all your favorite computer games. A basic OS also allows you to browse the web and check your email. A server operating system is more powerful and offers more control to the system over a basic OS. A server OS offers more memory; it can also act as an email server, web server, and database server. A server OS is also optimized for a larger network instead of a singer user—it is built to handle multiple desktops instead of just one.
What Is Microsoft Windows Server?
There are many different server operating systems available (which we will discuss later in the article), but Microsoft Windows Server is still one of the best in the market. Microsoft Windows server is built from Windows 10 OS, which is specifically designed to offer everything you need built right into the system, and like all Microsoft applications, installation is made easy through the Microsoft application store. One of the built-in features of Microsoft Windows Server is being cloud-ready (Azure-ready). This makes the package easier to use for users compared to most Linux based systems that don't offer a cloud-ready connection.
What's new in Windows Server 2019?
Windows Server gives a major update approximately every four years. Since the last major update was in 2016, many people are excited to see what Microsoft has in store for Windows Server users. There are many new features to Windows Server 2019.
Hybrid Capabilities with Azure
For the first time ever, Windows Server is offering Storage Migration Service, which helps keep inventory during data migration. It also keeps track of security settings, and configurations from legacy systems to the Windows Server and/or Azure. Microsoft created the cloud computing service, Azure, for building, testing, and managing applications through a global network of Microsoft data centers. Azure Network Adaptor helps users easily connect to Azure virtual networks. The Admin Center automatically configures the Virtual Private Network and connects it to the Windows Server system.
A predictive analytics feature called, System Insights is also new to Windows Server 2019. Using machine learning, system insights can analyze your Window system to see how it's running and help predict how the system will run. This helps users optimize their system in order for it to run efficiently.
Another new feature exclusively offered on Windows Server 2019 is the Enhanced Azure AD Authentication, which allows the computer to be used for authentication in the cloud.
Hyper-converged Infrastructure
Windows Server 2019 also helps evolve data center infrastructure to achieve greater efficiency and security. The first one is an improvement for Storage Spaces Direct is Nested Mirror Accelerated Parity, which is resiliency specific for the 2-node S2D cluster. This helps the system survive multiple simultaneous failures.
Windows Server 2019 also supports USB Thumb drive (as a cluster witness), which allows 2 node HCI deployments with no additional dependencies.
Deduplication for ReFS is now fully supported to optimize free space on a volume by examining the data for duplicate portions.
There are more monitoring capabilities with Cluster-wide monitoring. This new fully supported feature monitors CPU usage, memory, storage capacity, IOPS, throughput, and latency in real time. This new feature also alerts you when something is wrong.
The new server OS also lets one create large scale-out clusters with greater flexibility without sacrificing resiliency with Cluster Sets.
There is now validated faster reboot time with Kernel Soft Reboot. This reduces application downtime significantly.
Another feature added is the support for Persistent Memory, which offers byte-level access to non-volatile media while also decreasing the latency of storing and recovering data.
Virtual Network Peering is another new feature that delivers high-speed connectivity between two virtual networks. The traffic between the two networks goes through the underlying fabric network with no gateway, but the virtual networks must be part of the same datacenter stamp.
Improved SDN Gateway makes speeds up to 3x as fast for GRE tunnels and IPSec site-to-site VPN.
Precision Time Protocol (PTP) makes time samples more accurate than Network Time Protocol. Allowing devices to add the latency introduced by each network device into the timing measurements allows these more accurate time samples.
The new Server OS supports Leap Second, which are occasional time adjustments in one-second increments made to UTC or Coordinated Universal Time. This helps keep earth time in sync with solar time, which then increases system accuracy, compliance, and traceability.
Network congestion control provider, Latency Optimized Background Transport, is now being used in the new version of Server OS. This helps automatically yield bandwidth to users and application when needed, and saving bandwidth when not in use.
Enhanced Security Capabilities
There are new security measures protecting data center operating systems. A new set of host intrusion prevention capabilities known as, Enhanced Windows Defender Advanced Threat Protection (ATP), been implemented within the new version of Server OS. This precautionary protection measurement includes attack detection and zero-day exploits.
There are now Shielded VMs for both Windows and Linux systems. These protect each system from attacks and compromised administrators using BitLocker to encrypt the disk.
Another added security feature HGS offline mode for shielded VMs. This allows Virtual Machines to turn on when HGS cannot be reached.
New Cluster Hardening will not require NT Lan Manager. This completely removes the requirement of Active Directory for clusters in Windows Server.
SDN encrypted Subnet, this virtual network encryption delivers the ability for virtual network traffic to be encrypted between VMs that communicate with each other by subnets.  
Faster Innovations for Applications
There are also new features that help developers and IT professionals to design and build cloud-native applications and modernize traditional applications using containers and microservices. The first new one is Linux Containers. This allows app admins to manage both Windows and Linux apps in one system, which reduces overhead costs regarding management.
Server Core Base Container Image will shorten download times to help optimize time and performance.
There are significant improvements in computing, storage, and networking components with the new Kubernetes Platform Support.
App developers and administrators can now use tools in Linux ecosystems with Command Prompt and PowerShell with the new Windows Subsystem for Linux (WSL) feature. WSL also allows a way to run a Linux userspace, such as Ubuntu, on top of Windows. This feature will help those who are experienced with Linux hosting, both a Virtual Private Server or Windows dedicated servers.
How Does Windows Server 2019 Compare to past Version?
The last major update to Windows Server was in 2016, which wasn't the game-changing update that Server users were looking for. But Windows Server 2019 can be what users were looking for fours years ago. The enterprise-grade hyper-converged infrastructure, the improvements in security, and the more efficient smaller containers are all upgrades that users have been waiting for. But maybe the most impressive update is the ability to run Linux and Windows together within the WSL feature. This can eliminate costs by reducing the need for multiple infrastructures. One can run the new Windows Server and their Linux based systems all within one setup.
How Does Server 2019 Compare to the Most Recent Linux Server OS Editions?
There are a couple notable Linux Server operating systems we should discuss. Ubuntu Server is one the most well-known in the business. It's user-friendly, secure, fast, and cost-effectively upgradable. Because of its reputation, it is also one of the most trusted options when it comes to business use. Using an Ubuntu OS with an Ubuntu dedicated server enables the server more customization than a commercial-based system.
Red Hat Enterprise Linux Server is another Linux Server OS that is noteworthy. Red Hat is one of the leading companies when it comes to software. This server OS provides open source solutions for many different industries.
Unix Server OS is also reliable and secure. Unix is a very powerful operating system that can aid in multitasking, time-sharing, and is made for multiple users, file and password encryption. Just like the Linux Server, it is very customizable for different user needs.
What sets the Windows Server 2019 apart from all of these Linux based server operating systems is the ability to run a hybrid setup. As mentioned earlier, Windows Subsystems for Linux can run both at the same time, which is a game changer to many users. This new feature makes it easier for a user to use either a Windows dedicated server or a Linux dedicated server with no hassle. 
Conclusion
There are many new features to Windows Server 2019. This article only covered the completed new and fully supported features, but there are more updates and additional features that were once partially supported that are fully supported in this new version. This Windows Server 2019 a very substantial upgrade to the user experience, and makes this Server OS the best in the market.