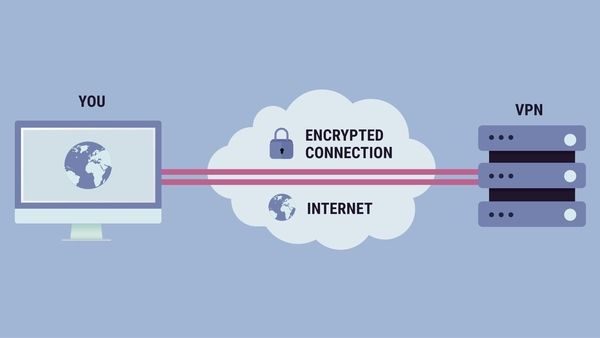 VPNs and Data Centers: A Match Made in Heaven?
May 9, 2019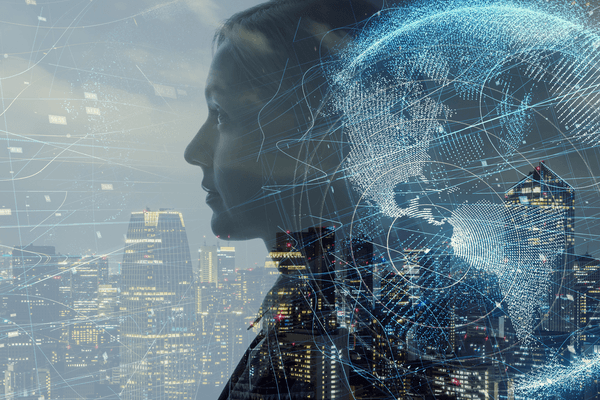 How Artificial Intelligence Will Be Beneficial for Overall Humanity & Technology in This Digital Age!
May 13, 2019
Imagine your data center being a swath of computing, networking and storage hardware from a variety of variant vendors which are all controllable not individually but by software that overlays the entire operation. Sounds fascinating right?
Well, the software-defined data model enables MSPs to meet the customer requirements more but before that comes the question to decide which option works the best when it comes to implementation?
The elements of an SDDC are more virtualized from servers to storage and at the end to the network. Hardware is managed via software which enables business organizations to locate resources and scale up or scale down as necessary in an effective way.
On the other side, managed service providers implement after a defined data centers proactively according to the customer needs to stay up front in the competition. In this article, we will look after three main paths to implement a software-defined data center. Before this, let us begin with some basic terms.
What Is the SDDCN (Software Defined Data Center Network)?
The elimination of networking hardware from networking software, i.e. software-based networking enables significant changes to how networks are built and operated as it has a substantial impact on the two vast area network – the software-defined WAN and data-center network software.
The network defines with the computing resources like virtual machines and containers to storage like disk and flash for delivering specified performance on private-cloud applications. This can be quickly done by software abstraction, data center resources which can be easily reallocated to address the changing app requirements without changing the underlying physical computing, storage, and networking elements.
Step I: Build Your Own
In this approach, the companies procure hardware and Software Defined Data Center by integrating all of the elements on-premise and on this path, the companies can evolve their Software Defined Data Center over time.
The internal IT operations are now competing for internal resources with SaaaS applications and public cloud platforms where the internal data centers are rapidly providing new services be it agile in its ability for delivering the required performance in a critical app or be secure and fix all data center operational challenges quickly.
Step II: Using Converged Infrastructure
In this approach, the computing storage and network components are on a single chassis with a software stack preinstalled. It will simplify hardware integration by enabling organizations to add other SDDC elements at their own pace.
This approach leverages a fully virtualized infrastructure beyond computing to more network and storage by making easy and inexpensive data center services for appropriate configuration and management as virtual machines.
The policy-driven technology automates and manages IT services across variant heterogeneous clouds, unlike legacy solutions where the platform is purpose-built to orchestrate dynamic software-defined workloads.
All the applications and services are provisioned to run on both on-premises private clouds and secured infrastructure platforms seamlessly. You can also utilize any hardware by minimizing the needs for specialized infrastructure.
Step III: Leverage Hyper-Converged Infrastructure
HCI is perhaps the shortest and easiest route to SDSC as the organizations get the full benefits of it because all the components of the network, storage, and computing systems along with the cloud and reference architecture are integrated and preinstalled. With this approach, the organizations can have a single point of management for SDDC as scaling out can be a matter of adding more simple units.
In the hyper-converged infrastructure, all the critical data center function runs on a tightly integrated software layer instead of purpose-built hardware. This approach runs on computer virtualization, storage virtualization and unifies management as the virtualization software abstracts and pools the underlying resources which will help them dynamically to VMs and containers.
The configuration based on policies are aligned with the applications which eliminate the need for complicated obstructs like LUNs and volumes with the help of advanced management features that will further reduce manual tasks and help automate entire operations.
There are some keys to have an SDDC for your organization as it is not any specific technology but a big leap for companies when it comes to selecting new servers, switching networks and storage utilizing performance and features.
Capacity Management
The SDDC is about the rapid provision of hardware to the years as it is a critical element to ensure that there is enough of capacity. For this, ensure that your data center is having enough capacity for the organization needs, applications, and services.
You cannot automate the provisioning of resources until you have enough resources for serving the business. Multi-CLoud management and:
Multi-Virtualization
We are aware of how the data centers are having complicated architectures and hence it is scarce in present times to find a data center in one vendor who is packed with everything in one.
It is a mix of technologies from variant providers; for instance, your business is using VMware for virtualization and want to use Microsoft Hyper-V or Amazon web services to begin using a private cloud from a more niche service provider.
Managed Configuration
Another key to consider for an exact SDDC approach is to move from a manual to automatic provisioning of resources, and this will be exemplified by an operation to get the specifications of an app service and then to set up the hardware on a case.
The more appropriate approach to this is to allow automatic provision based on the needs of the application. This can be said an idea behind a DevOps mentality where developers and operations teams work more closely together.
Summing Up
We can conclude that an SDDC leads to faster provisioning of resources for happier end users. In a few studies, it has been found that slower the IT takes to deliver IT resources the less happy end users are. Therefore, an early use case of this software-defined is for network virtualization to proliferate and strict standards must take its place. Here, we can expect that you have learned different ways to implement the software-defined data center. Keep Learning!