Data centers are a vital part of modern business. They are responsible for delivering the applications and all of the data required within these applications that companies use for everyday operations. Data centers are also responsible for all of the information found on the internet. For these reasons, data centers must be online and available uninterruptedly with next to zero downtime.
Data center operations require the most advanced batteries and battery technology for its backup system in case there is an interference to the main power supply. The data center industry has also been continuing its efforts in becoming more energy-efficient, which has brought new improvements and advancements in battery technology.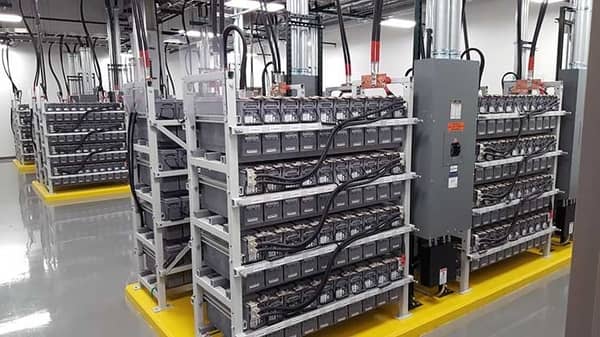 Data Centers Demand an Enormous Power Supply
The entirety of a data center's operations requires a massive amount of power. There has to be enough electricity to power an entire room filled with server cabinets that could contain up to 42 servers each. It is also responsible for powering the data center's state-of-the-art cooling system and all of its components, all of the monitoring equipment needed to oversee a data center operation, and everyday aspects such as lighting and security systems.
Data centers not only require a tremendous amount of power, but it also needs to be redundant with nearly 100% uptime. Data centers rely on the city's electrical grid for their power needs, but many data centers also have their systems for redundancy. So, if the city's electrical grid were to have an issue, the data center won't be affected. A backup battery system is vital for data center storage and power.
Most data centers use two forms of backup power which include a battery system and generators that are powered by diesel. The technology of diesel power is older, but many data centers still use it because it's an affordable and dependable option for backup power. One of the main problems with diesel power is its negative impact on the environment which includes emissions of carbon monoxide, nitrogen oxide, and hydrocarbons. Data center industry experts have been looking to see if data canters can run solely on battery power.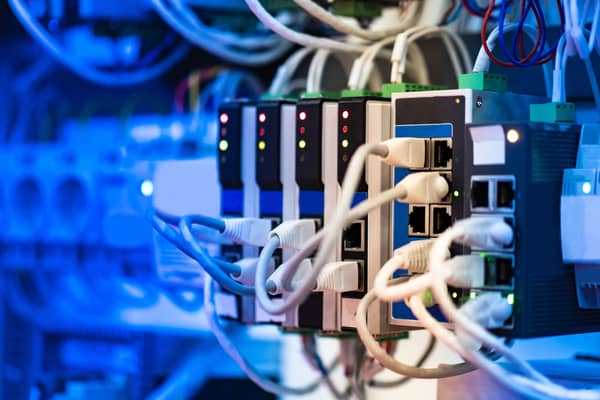 Evolution of Data Center Battery Technology
Most data centers use a VRLA or valve-regulated lead-acid cell battery to power the uninterrupted power supply or UPS system. These modular cell battery systems need to be replaced between 3-10 years, which is fairly frequent. These batteries also lose their power storage over time. Lead-acid cell battery systems also take up a lot of room, which equates to more money for the data center operators.
The data center industry continues to look for better and more efficient ways to replace the current battery systems. The first innovation is Lithium-Ion battery technology. The development and improvement in lithium-ion batteries have been quick in recent years due to the decreasing cost of materials and technology. A lithium-ion battery can provide while having a smaller footprint for data center managers to worry about. It also offers better energy efficiency than traditional lead-acid batteries. With lithium-ion battery prices coming down plus faster charge times, longer service life, and better overall energy efficiency, lithium-ion batteries can offer improved production over time. Lithium-ion battery technology still needs to be improved to be utilized safely, but this could certainly be one of the successors of diesel power backups.
Another improvement to data center battery technology could be a combination and the integration of the latest battery technology and the city's electrical grid. One of the main issues with batteries as a backup data center power source is managing the batteries when they're not being used. Combining data center batteries with the city's electrical grid would enable the batteries to store the surplus power. This would give the data center backup power system a constant source of energy. Improving upon the current system could be a combination of multiple technologies.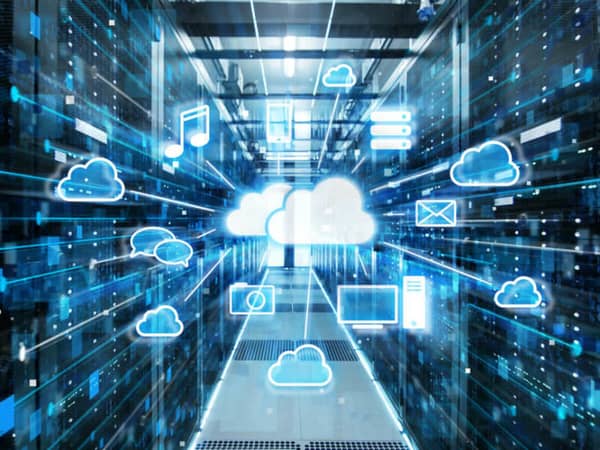 Multi-Cloud and Multi-Data Center Strategy System Backup
A multi-cloud or multi-data center strategy can be beneficial in a variety of ways. The benefit we'll be reviewing is it allows companies to spread out their storage and resources to numerous places. If one of the multiple data centers experiences an outage, one of the other data centers will be able to be deployed.
Utilizing multiple colocation data centers can allow all company data and applications available even through an outage. If there happens to be a natural disaster or an outage of some kind, companies can continue with their business operations if these resources are spread to multiple data center locations. While this isn't the same as data center battery technology, implementing this type of strategy can give businesses a backup system if something were to happen in one of the other data center locations.
Employing a multi-cloud environment with a trusted colocation provider can help these deployments. Colocation providers also make managing multi-cloud environments easier. They will also give users additional benefits including reliability, dedicated assets, 24/7 technical support, and 100 percent uptime.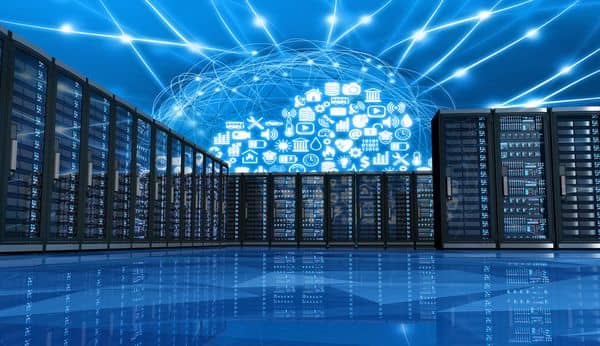 Conclusion
Data center technology continues to grow and evolve in a multitude of ways. While most data centers are still using diesel-powered generators for their backup power supply, battery technology is advancing and looks to be the future of data center power. Some companies have already moved over to Lithium-ion batteries as their main source of energy. Moving to batteries as a main source of power is still being debated in its current form since lithium-ion batters are still perceived as a fire risk. As battery technology becomes more refined, more data center operations will move to the new power supply. When this happens, lithium-ion seems to be what will take the place of current diesel-powered generators. A combination of battery and grid integration may be the way data centers deploy the new backup power system. In the future, data centers may even operate on a smart grid that shares power among multiple users. Data centers continue to improve in efficiency and dependability. Wherever data center battery technology goes—the future looks promising.