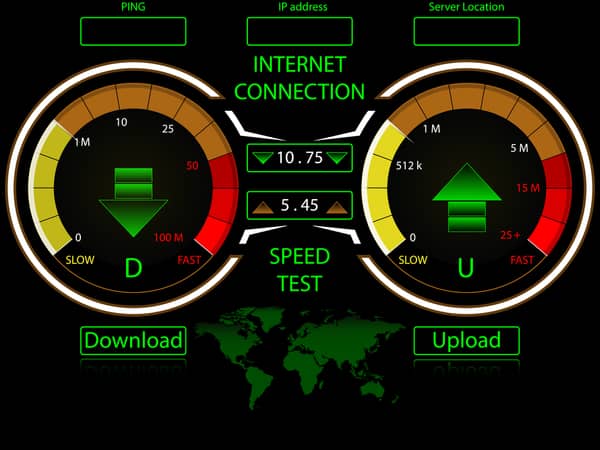 What is Symmetrical Internet?
September 9, 2021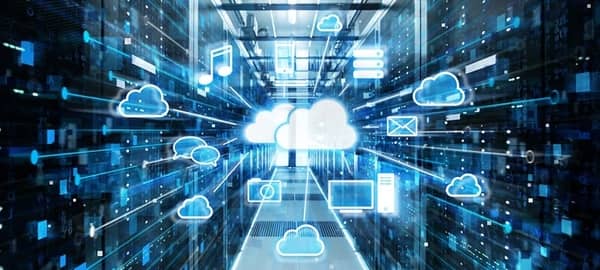 What Is the Difference between a Multi Cloud and Poly Cloud Strategy?
October 26, 2021
When searching for an Internet service provider you will frequently see estimated internet speeds along with various deals from various providers, but this information may not be clear for potential customers. Prospective clients will most likely have several questions including What does internet speed mean? How are speeds measured? What's a good internet speed? We help explain what these numbers mean, what you should know about internet speeds, and what to expect from your Internet service provider.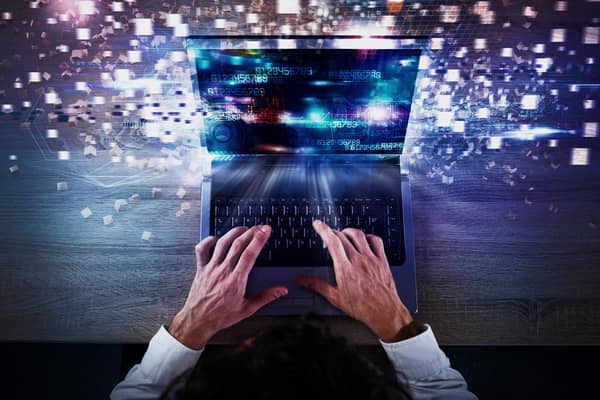 How Is Internet Speed Measured?
Measuring internet speed essentially means how fast can the specific provider transfer data. Let's say you are doing something on the Internet, this could be logging into Gmail and sending out an email, loading and watching a video on YouTube, or reading the latest Industry Insights from your favorite blog. The speed of the data being transferred is directly correlated to how fast your internet speed is.
Data transfer speeds are measured in Mbps or megabits per second. The speed of data transfer is measured in Mbps (Megabits per second) or Kbps (Kilobits per second). 1 Megabit is equivalent to 1000 Kilobits.
For an Internet connection to be considered, Broadband (our normal high-speed Internet connection), download speeds need to be a minimum of 768 Kilobits per second and upload speeds need to be a minimum of 200 Kilobits per second. There is a reason there is a significant difference between download speeds and upload speeds. Download speeds are noticeably faster because most users spend most of their time on the internet downloading and not uploading. Again, downloading is anything from researching information on a search engine or streaming a video online. Examples of uploading are anything from attaching a file to an email and sending it, uploading files to your Google Drive or other cloud storage, and uploading content to social media. Because users are mainly downloading data, high-speed Internet service providers have made their systems prioritize downloading over uploading.
High-speed internet can be delivered to people all over the world through various access providers including cable operators, Internet Service Providers (ISPs), and telephone companies. Using multiple data channels can help with transferring large amounts of data between devices and the internet.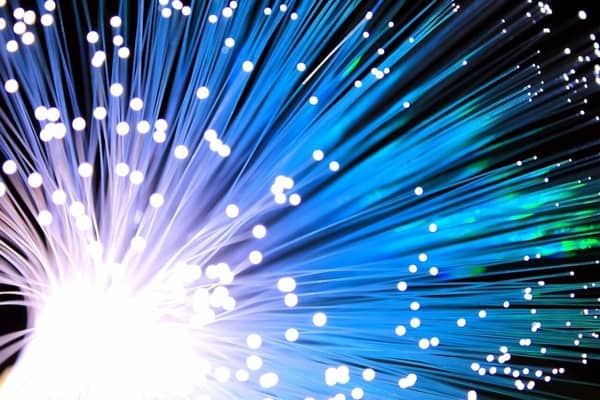 What Factors Can Influence the Speed of Your Internet?
Various elements can positively or negatively affect the speed of your internet. These aspects include the time of day, the method you are using to access the Internet, where you are living, the location of the data you are downloading, and your Internet service provider.
Depending on the time of day, your Internet speed may fluctuate. If you are living in an apartment complex in a busy city like Los Angeles or New York, you may experience slower connectivity during certain times of the day. Users will most likely find their connectivity speeds noticeably faster in the early hours of the morning. This is because more people are sleeping, and fewer people are using the internet. As it gets later in the day, users will notice a drop in Internet speed especially as more people are getting home from school and work. Network congestion usually happens on weeknights between 7 pm to 11 pm. This is known as peak hours when more people are home.
Although users in busy cities may experience network congestion at certain times of the day, cities will typically have better access to faster internet. Internet users in areas that are further from metropolitan areas or live in smaller towns may not have faster internet methods like fiber. Older copper wire systems may still be used which are slower than fiber cables. Your location can play a large role in your internet speed.
Another factor is the location of the data you are retrieving. The Internet is a large area, and if you are accessing data that is on the other side of the world, it may take a few moments longer than if you were accessing it down the street. One of the most significant factors that affect internet speed is the method you are using to access the Internet. Are you using 3G, 4G, 5G, mobile hotspot, cable, fiber? The method you are accessing the Internet will significantly affect your Internet speed.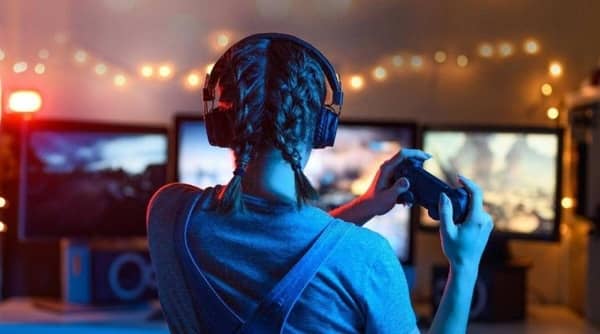 How Much Internet Speed Do I Need?
How much Internet speed you need depends on the tasks you are using it for and how many devices are being used. For instance, are you primarily surfing the web for research, streaming videos, gaming, using Skype, or another form of video calling for work? Are you downloading or uploading large amounts of data for content production? A good internet speed will vary depending on what you need it for.
For retrieving emails, a good internet speed will be around .5 – 5 Mbps. For video calling like Zoom or Skype, .5 Mbps for standard video calls will be enough, and a speed of 1.5 Mbps if you are video calling in HD. For streaming music, a good internet speed will be around 2 Mbps. Gaming will require faster Internet around 10 Mbps. Streaming videos will need even faster Internet speeds. 3 Mbps if you are streaming videos in standard quality, and 25 Mbps if you are streaming 4K Ultra HD. If you are downloading large files like HD movies, Internet speeds of up to 50 Mbps will be ideal.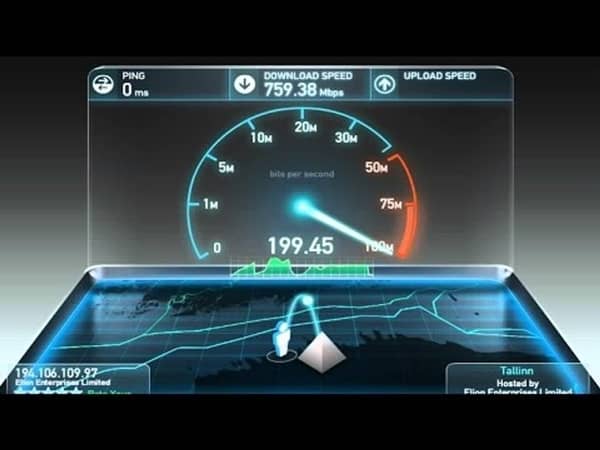 What Is an Internet Speed Test?
If you are having difficulty with any of these tasks because of slow internet or if you just want to see how fast your Internet connection is, using an Internet speed test can assess how fast your home network is. Websites like SpeedTest.net are useful for determining the actual Internet Speed you are getting from your ISP. As mentioned earlier, internet speeds will fluctuate depending on the day, time of day, location, and method of connection. All providers will experience network congestion. This was evident in 2020 during the global pandemic when most people were forced to stay at home. The increased usage put tremendous stress on the Internet.
Conclusion
Understanding how internet speeds are measured and the different factors that can affect them is vital. This is especially true because most of the world relies on, not only internet connectivity but also the speed of internet connectivity. The world continues to live in a digital world full of data and accessing this data at faster rates is important for most people. Knowing what to expect from your ISP and how to test for these speeds is also significant.