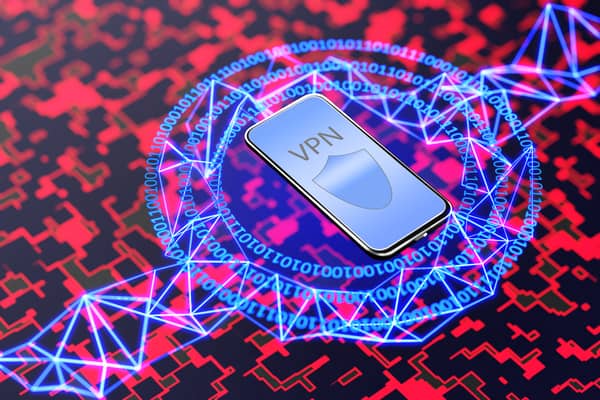 What You Need to Know About VPNs
May 11, 2022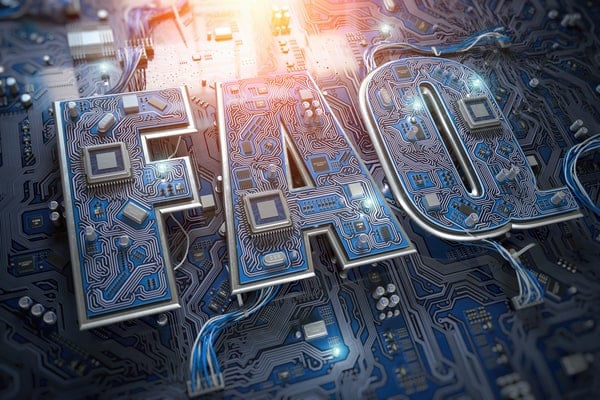 Frequently Asked Questions in Technology (Part 12)
August 22, 2022
The world of Information Technology and the Data Center industry has gone through different Viruses through the decades, but the COVID-19 (Coronavirus) is now a pandemic that seems to be unlike the rest. Many (if not most) industries will be impacted by this, and the data center industry needs to be cognizant of the implications and problems that could surface from this time. This article will discuss best practices for data center operators, tips, and recommendations by experts in the industry, and how data centers can continue operations while still taking care of its staff.
Operations Cutting Staff, Visitors, and Projects
As the world navigates through this pandemic, rules and regulations are being changed and implemented by different countries. All non-essential businesses are required to close until further notice. With this being said, the UK and the US State of California are among those who have listed data centers and telecommunications as essential infrastructure.
Because of these "safer at home" rules, more people are needing to work remotely, use more digital communication, and entertain themselves with streaming online video content—data center network and infrastructure will be more important than ever.
While data centers are considered an essential business and especially important in these times, many data center operators have needed to cut onsite staff, visitors, and even postpone projects because of the pandemic. The challenge of keeping their staff safe, and at the same time help slow down the spread of the coronavirus is a real concern for many data center operators
Data Center Best Practices in Response to a Crisis
According to the Uptime Institute, being well-prepared makes decision making during a crisis simpler and less stressful. Here are some suggestions from different experts in the industry on how to prepare for a crisis.
– Categorize essential and non-essential tasks. Schedule them by necessity will help recognize which tasks can be postponed.
– Maintain personnel skills and keep them up-to-date. Make sure they have all the certifications they need. Because in a time of crisis, all hands will be on deck, so train personnel to be able to do other tasks.
– Have a contingency plan in place (in case there is a supply chain disruption or staff shortages.)
– Test new technologies in advance. If your data center isn't already currently using an automated process or remote monitoring, test these technologies to see how they can work for your data center in times of crisis.
– Plan and test how your team will interact virtually in case of quarantine and social distancing were to happen again.
Most companies' disaster recovery plans might not take into account a pandemic like a coronavirus. But these plans can be adapted into a new emergency plan instead of completely building a new plan. If your company had plans in place in case of an earthquake or tornado, these can be modified into one for the coronavirus or whatever pandemic may be next. If your company doesn't have this in their current recovery disaster plans, add it as soon as possible.
How to Establish Workplace Health Protocols and Update Response Plans
Determining specific health procedures in response to a crisis like this and regular day-to-day operations is necessary. Your company should establish your staff's health needs for both day-to-day and in crises and making sure these are ready to go at all times. There should be a stockpile of drinking water available, soap, sanitizers, and other cleaning agents in case of emergency.
As for crisis protocols in response to this specific crisis, data center managers should distribute a sanitizing wipe when people enter the data center, and maybe even having a non-contact thermometer ready to check the temperature of everyone entering the premises.
A cleaning checklist should be created for the staff to make sure the data center isn't contaminated. Making sure the data center isn't contaminated will help protect the staff and slow down the spread of this infection.
How Remote Monitoring and AI Changes How Data Centers Deal with a Crisis
Remote server access is the ability to access your network remotely. It allows users to access the system without being there physically. This can be beneficial in moments like these when operators can't get to their data centers.
For remote monitoring to perform in times of crisis, data center managers need to make sure a system is in place and ready to deploy. Planning
Artificial intelligence will enable unmanned automation. Data centers have been experimenting with a "lights out" data center. This is when a data center isn't being monitored or supervised by people. Some people believe this new unmanned automated data center will make traditional data centers obsolete. Now while we're not sure of how true this may be, we do know that an unmanned data center can be beneficial in times of crisis.
The automated data centers of the future will be monitored by DCMI software and Artificial Intelligence. This means when the next pandemic hits, data center managers can shelter in place at home while AI systems take over for the time being.
Conclusion
Data centers are essential infrastructure. Because more people are working from home, digital communication and connectivity is more crucial than ever before. Online video streaming services are also being utilized at a higher rate by at home waiting to go back to work. Data centers need to be ready for these kinds of crises because other industries depend on it. This means data centers need to be prepared for times like these. Proper health protocols need to be in place and operators need to make sure the current response plan includes precaution for pandemics like Covid-19. Remote monitoring and Artificial Intelligent automated systems should be looked at more carefully and implemented if at all possible. New technologies can be the difference-maker for which data centers are still standing at the end of a crisis. At the end of the day, what's most important is the health and well-being of the staff and the rest of the world. This is how data centers should be dealing with a crisis, and this is what these practices and procedures aim to do.