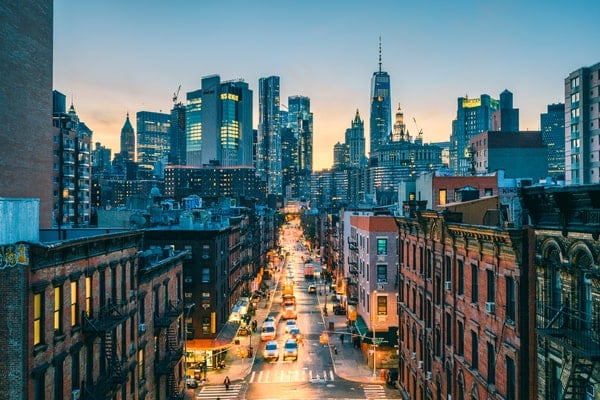 Where Are the Best Data Center Locations in the World?
May 5, 2021
Data Center Content Roundup!
May 13, 2021
Technological advancements are happening every single day and trying to keep up with all of the new information can be overwhelming. Technology can also be quite particular if you're dealing with some of these problems. Sometimes the answers to these questions can be simple and other times it can be complicated. Every month, we will try to tackle some of the most frequently asked questions and give you some easy answers to remember for now and in the future.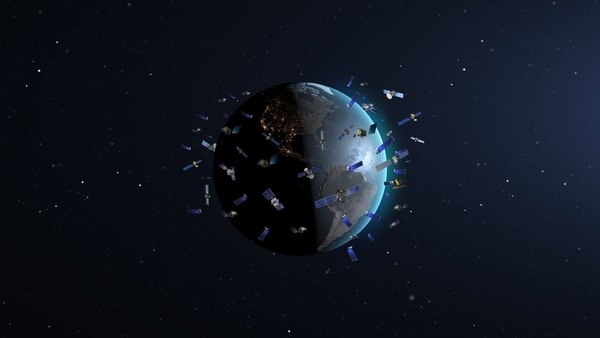 How Does Internet Connection Work?
If you've ever wondered how we connect and share data around the world, you are not alone. The answer may be quite surprising. The world's internet doesn't use hi-tech satellites to connect the world. Instead, it uses old-fashioned fiber-optic cables that run underwater called submarine cables. There are close to 750,000 miles of cable that connect all of the different continents. Only recently have there been efforts to rebuild the internet in space using satellites. Elon Musk revealed a new project called Starlink that will utilize thousands of satellites as a new way of connectivity.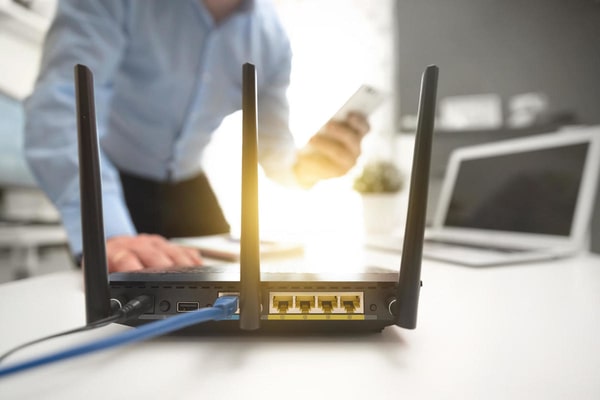 Why Is My Wi-Fi so Slow and How Can I Make It Faster?
Over the past year, the world has relied on our internet connections more than ever before. During the pandemic, many people were forced to work from home. This meant that everything from work, school, and extracurricular entertainment was sharing the same internet connection. Here are several reasons why your internet connection may be slow and how to improve it.
The first thing you should do is try to connect different devices to your router. If your other devices are still slow the problem is your Wi-Fi. The second thing you should do is move your computer closer to the router or move your router closer to your work area. If this doesn't help, the third step is to install access points or a Wi-Fi extender. This will extend the range of your at-home Wi-Fi connection. The third thing you can do is directly connect your computer to the router. If you are still experiencing a slow connection. Call your internet service provider. The problem may be on their end.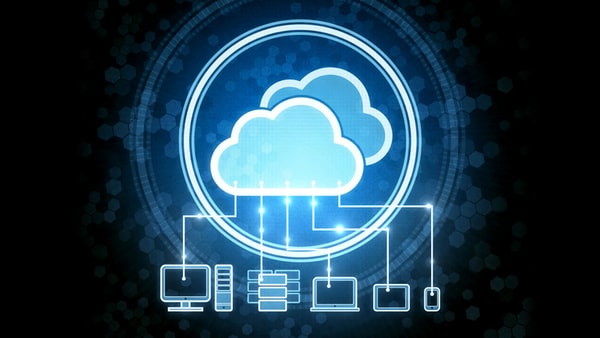 What Is the Cloud?
All of the content that you create on your smart connected devices including photos and videos get stored in the cloud. But you may be wondering what the cloud is. The cloud is the Internet and all of the aspects and resources users access with an internet connection. When someone says your information is in the cloud, it means it is being stored on internet servers and not your local computer or device. In other words, the cloud is a data center located somewhere else.
Cloud storage isn't the only form of the cloud. Cloud computing gives users access to additional resources that you don't have on your device or even physically own. Cloud services can give users access to software, hardware, artificial intelligence, and more.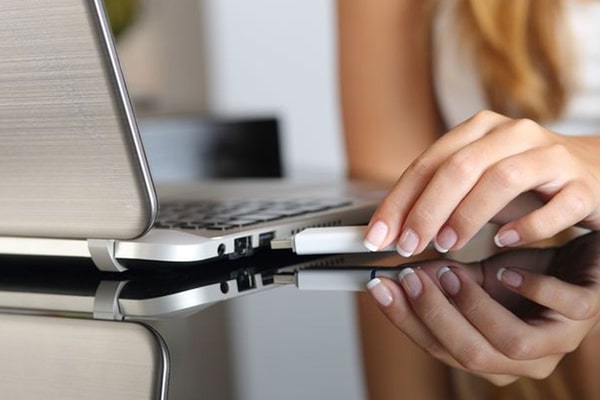 Does Properly Ejecting My USB Flash Drives Make a Difference?
Properly ejecting your USB flash drive is important. Safely removing your external hard drives can prevent data loss. Abruptly ejecting your external drive could result in ejecting it before it fully saves onto the drive. There is a chance you won't lose any data or corrupt any of your files, but it's always good to be safe than sorry. Once you've uploaded new files onto your drive it's a good idea to give it some time. Your system may tell you it's completed the task, but it may be in a queue to be transferred. Take a few extra seconds and save yourself from any stress of losing any important files.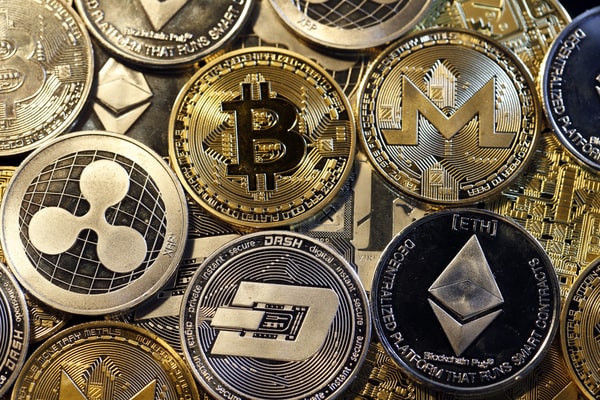 What Is Cryptocurrency?
Cryptocurrency is a type of currency that uses digital files as money. These currencies can be used to pay online for certain goods and services. There are more than 6,700 different types of cryptocurrencies. The first cryptocurrency ever created was Bitcoin. In August of 2008, the domain name of bitcoin.org was registered. Later in the month, a paper was published by Satoshi Nakamoto titled, "Bitcoin: A peer-to-peer Electronic Cash System." The first bitcoin transaction materialized in January 2009.
The way cryptocurrency is gained is by "mining". Computers are used in an attempt to solve complicated mathematical equations of a blockchain encryption mechanism. The first person or group to solve these algorithms is compensated by a block. Each cryptocurrency is different, but for example, a Bitcoin block has 12 bitcoins. Currently, every single Bitcoin is worth $56,820.50.
As with the stock market, Bitcoin's value fluctuates for several different reasons. Availability, media coverage, and owners buying and selling their blocks can have both negative and positive effects on the market value.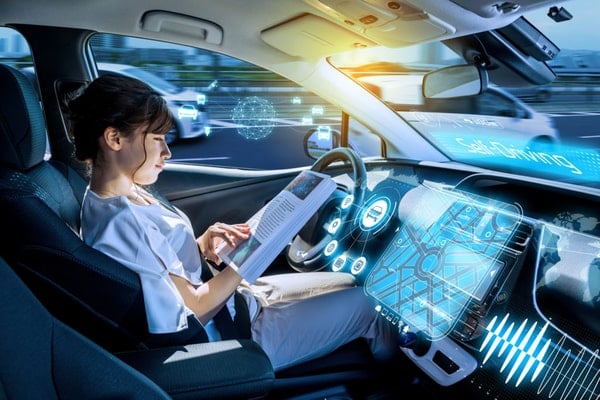 Will We Ever See Fully Autonomous Vehicles?
Many people have been waiting for fully self-driving vehicles for quite some time. The idea has been portrayed on television and film for many years, and although we seem to be getting close, it still hasn't happened. But with the technological developments of the Internet of Things and artificial intelligence, we are closer than ever before. Tesla recently announced a "full self-driving beta", bringing another step closer. This beta version is at level 3 of autonomy. This means the onboard system can take over all driving functions in certain situations. The driver still needs to remain at the station and needs to be ready to take over if needed.
There are 5 levels of autonomy regarding driverless vehicles. Level 5 is the truly self-driving vehicle that can operate autonomously in all conditions. These self-driving vehicles may not even need a steering wheel. Tesla has stated we will see level 5 fully autonomous vehicles by the end of this year.

Conclusion
Many technological advancements are happening every day and many current and future questions will need to be answered. If you have any technical questions that you've been curious about—send us an email, leave us a comment on here or on social media, and we will get your questions answered.