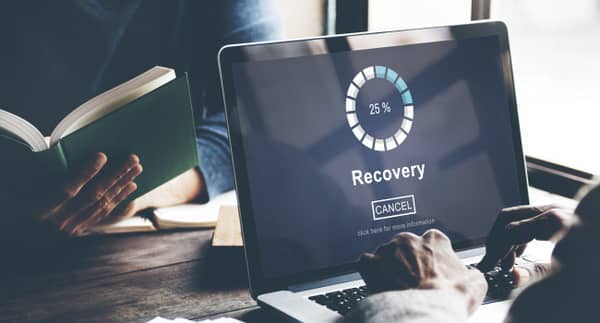 How Does Disaster Recovery Differ between on Premise Data Center vs Cloud?
February 4, 2021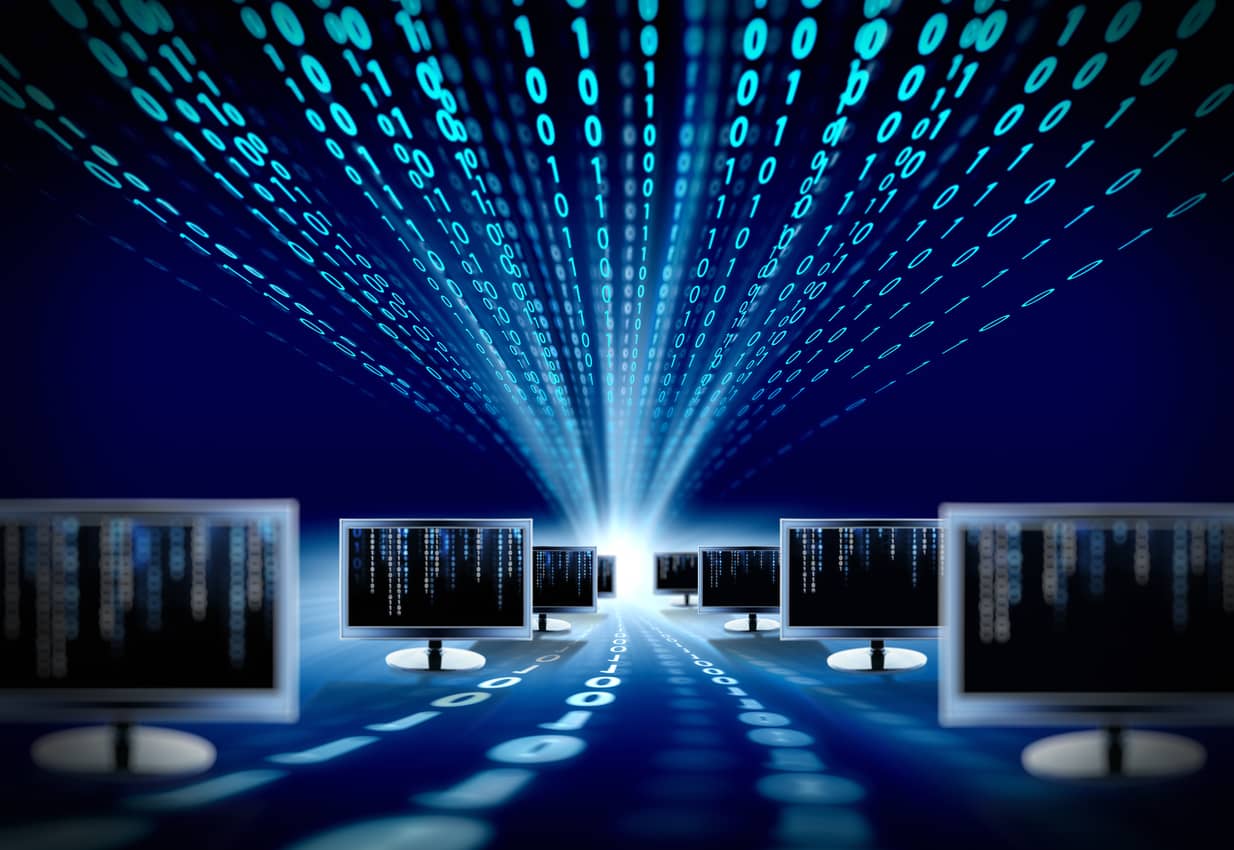 Does Unmetered Bandwidth Mean Unlimited Bandwidth?
February 11, 2021
When the world was first introduced to "the cloud", it was a buzzword that was confusing and intriguing. Today, the cloud is everywhere, and most people are using it even if they don't know they are. And just in case you need a quick refresher on what the cloud is—we will dive into what the cloud is, and the many things cloud computing can do for you and your business. Cloud and cloud computing can be beneficial in many different ways including for use in disaster recovery. Cloud-based disaster recovery improves on the traditional disaster recovery and can help your business reduce any downtime.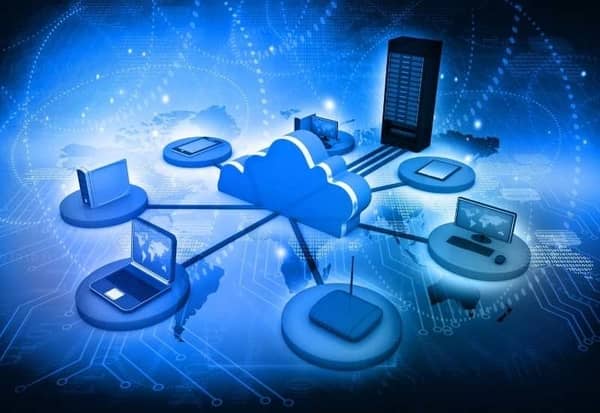 What Is the Cloud?
The cloud isn't as complicated as it may seem. The cloud is the Internet and all of the things and resources users can access with an internet connection. When someone says, "it's in the cloud", it simply just means it's being stored on Internet servers instead of your local computer.
When people think about the cloud, most of the time they only think of cloud storage, but cloud computing has numerous uses and many different benefits that are overlooked by many. Cloud computing can give you additional resources you may not physically own or have on your local computer or network. What can cloud computing do?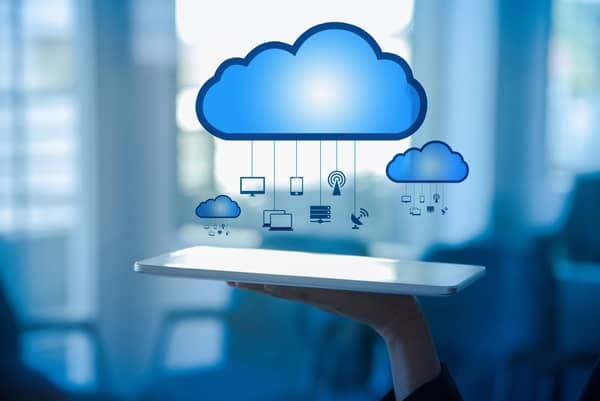 What Is Cloud Computing?
The cloud can do more than just store your and your company's data in a metaphorical location far away from your central location. Cloud computing has helped many businesses by cutting costs, allowing for more flexibility, and helps optimize the utilization of resources. Cloud computing can do many things besides give you somewhere to store your data.
Besides data storage, cloud computing offers users software and services through the internet. Instead of only using the resources found on your local computer, you can access storage, software, and even services from the cloud. A couple of examples of cloud services are Google Drive, Dropbox, and Apple iCloud. Even streaming platforms like Netflix fall under the umbrella of cloud services. Cloud services allow you to access this information on multiple devices away from the physical servers.
A cloud service is a service that is available to users through the internet from cloud computing service providers. Variations of this are Software-as-a-Service, Infrastructure-as-a-Service (IaaS), Platform-as-a-Service (PaaS), and much more.
There are many As-a-Service services that businesses can use to benefit their business operations. Everything from Artificial Intelligence as a service, backend as a service, containers as a service, desktop as a service, test environment as a service, framework as a service, hardware as a service, IoT as a service, knowledge as a service, location as a service, monitoring as a service, network as a service, and plenty more. Cloud computing and its many different services will continue to be used for many benefits. One of the most beneficial services is disaster recovery as a service or cloud-based disaster recovery.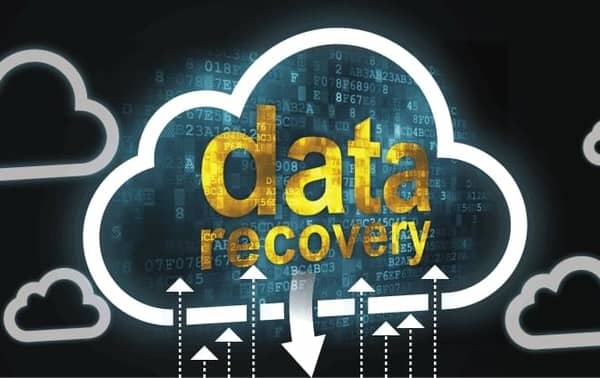 What Is Cloud-Based Disaster Recovery?
Before we dive into what a cloud-based disaster recovery system might entail, let's define what traditional disaster recovery is. Disaster recovery aims to reduce the impact of a disaster on your business by getting your company operations up and running as quickly as possible. Traditional recovery commonly has several key ingredients.
Traditional disaster recovery should have a separate dedicated facility to house the IT infrastructure and computing equipment. This will also comprise server managers and maintenance employees. It should also have adequate server capacity to allow for scalability. You will also need internet connectivity with enough bandwidth to allow for remote access. It should also have the normal network infrastructure that includes all needed switches, routers, and firewalls.
The difficulty of a traditional disaster recovery setup is that having a completely separate facility with all the proper personnel and everything else that goes into it. This is where cloud-based disaster can be beneficial.
Cloud-based disaster recovery fixes some of the issues that traditional disaster recovery are accustomed to. When it comes to cloud-based disaster recovery, you won't need to build a second physical site or buy additional hardware and software. Cloud-based disaster recovery systems are also effortlessly scalable to the different phases of your business. Cloud-based disaster recovery is also more cost-efficient than building your secondary site because of its oftentimes pay-as-you-go pricing model. This type of recovery is also efficient because it can be deployed within minutes from anywhere.
Cloud-based disaster recovery can also be installed and positioned in numerous locations instead of one. This can improve the durability eliminating a single point of failure. You can have multiple backups in different locations. Data center cloud providers can also offer the best network infrastructure. You will also get 'round the clock support and maintenance boosting the safety of your system.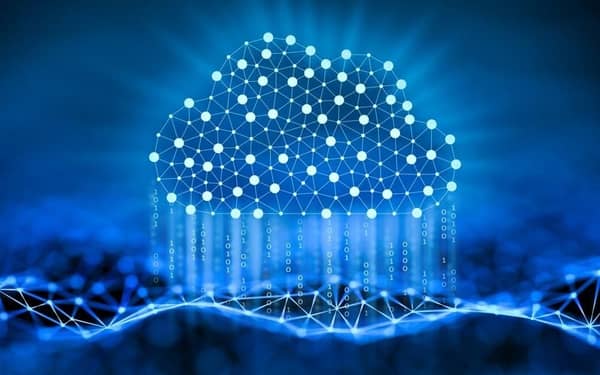 Leveraging the Power of the Cloud
Earlier we discussed the many "as-a-service" services available through cloud computing. While a lot of these different services seem unrelated, using several different services together can strengthen your system. Many organizations are already taking advantage of platforms as a service or PaaS, which is a complete development and deployment environment all in the cloud. PaaS gives you the resources to deliver and deploy anything from simple applications to artificial intelligence.
Artificial intelligent technology has been applied to many different areas and trades of business including cybersecurity, healthcare, marketing, and more. While artificial intelligent technology can be advantageous for many businesses—it can also be very expensive. This is why artificial intelligence as a service (AIaaS) or artificial intelligence platform as a service (AI PaaS) can be beneficial. Combining artificial intelligence with your disaster recovery plan or for any of your business needs can be beneficial in many different ways.
Conclusion
The benefits of the cloud and cloud computing continue to evolve and grow. A lot of these services that can be offered through the cloud are helping businesses in many ways. One of these is cloud-based disaster recovery. Take advantage of all the cloud has to offer by partnering with a trusted colocation data center and reap the benefits for your business today.