In this month's installment of Colocation America's Frequently Asked Questions in Technology, we cover some of the more obscure technology concepts that may not be as commonly examined or discussed. These new technology concepts have the potential to be important in the near future. This article covers Cognitive Technology, the Internet of Behaviors, Hyperautomation, Metaverse, and Zero Trust security.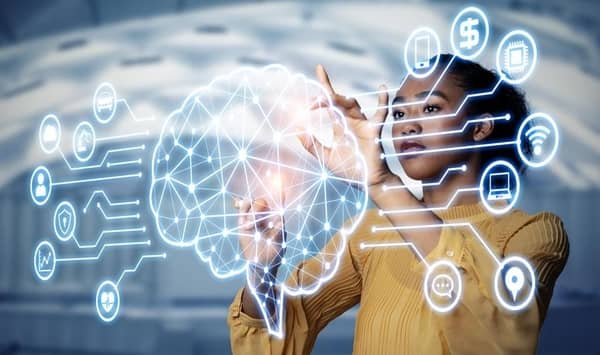 What Is Cognitive Technology?
The term artificial intelligence has been around since the mid-1950s and has become more popular in the past couple of decades. Many different industries are incorporating AI into their operations in a variety of different ways, and depending on who you ask, the definition of what AI is can also vary.
The buzzword known as "Cognitive Technology" can be thought of as the byproducts of artificial intelligence. Cognitive technology can accomplish duties that were only done by humans at a point in time. Cognitive technology can be machine learning, speech recognition, natural language processing, and some robotics. Cognitive technology imitates human thinking, decision-making skills, and even personalities. Some well-known examples of cognitive technology are Siri, Alexa, Cortana, and Google Assistant.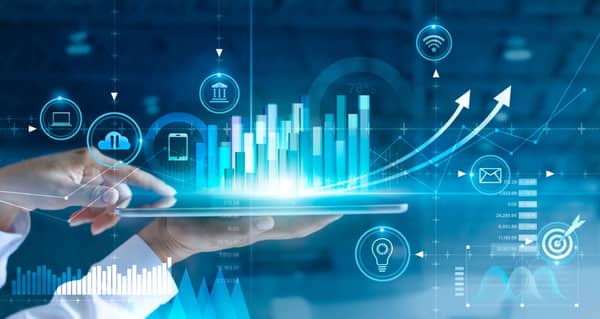 What Is the Internet of Behaviors?
By now, you've most likely heard of the Internet of Things, which describes the network of connected devices. These physical objects are fixed with sensors, software, and various technologies that allow for the collecting and exchanging of data with other devices and systems via the internet.
The Internet of Behavior expands the reach of IoT and all interconnected devices. It refers to the gathering of data and will be used to "link a person digitally to their actions." It combines data analytics with behavioral science to map out customer behavior. It uses a variety of aspects including facial recognition, location, and other data. By combining technology, data analytics, and behavior science, companies can have a personalized view of how and what marketing and sales tools work best. Internet of Behaviors will also incorporate artificial intelligence to further increase this reach.
As businesses get smarter in the way they market goods and services to the public, consumers will need to take cybersecurity and all that comes with it more seriously. While this may be a good tool for businesses—it could potentially be problematic for customers. Regardless, the Internet of Behaviors looks to be an important technology to look out for in the coming years.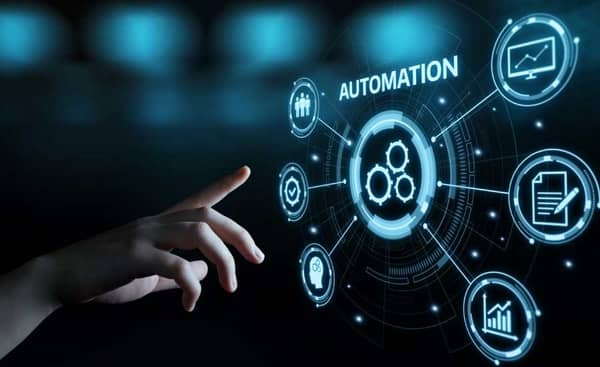 What Is Hyperautomation?
Hyperautomation is the idea of automating everything in a company that can be automated. It is a more deliberate and calculated approach to automation. Traditional automation refers to technology applications that can aid in limiting human input. This is done to improve efficiency in several different aspects of business and everyday life. There are several different examples of automation in everyday life including robot gas pumps, smart lights, electronically automated dog doors, self-parking systems, and application-controlled homes.
Hyperautomation takes automation to another level by being more calculated and deliberate about how it is applied. This is also done by choosing appropriate automation tools and applying artificial intelligence and machine learning technologies in a more studied approach. Building a more focused process can further the reach of automation and how it affects operations. Hyperautomation can be applied in many ways especially in healthcare, supply chains, banking and finance, retail, and more. We haven't fully seen what automation can do, but the concept of hyperautomation is another step towards its full potential.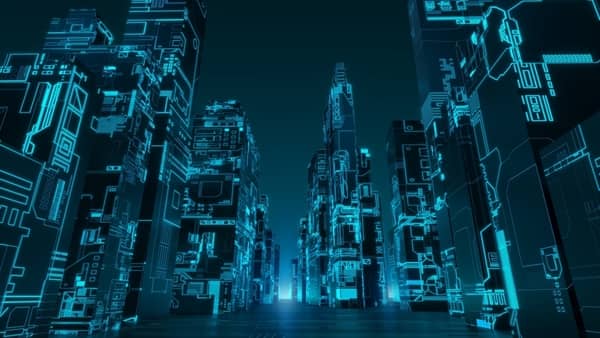 What Is Metaverse?
The recent news of the Facebook corporation changing its name to Meta has many people including news outlets a buzz. Meta is in direct reference to the concept of the "metaverse". This idea is based on the 1992 science fiction novel, Snow Crash, by Neal Stephensen. While this idea is three decades old, the theory and application are still in their early stages.
Metaverse can potentially be a combination of several different things including a computer-generated virtual reality space that also incorporates augmented reality creating an Extended Reality (XR) platform. It will also incorporate social media and gaming within this virtual reality space. Combining all of these various technologies could potentially bring the newest iteration and the future of the internet.
Mark Zuckerberg states that "the metaverse will be the successor to the mobile internet". Users will be able to build virtual spaces for home and work allowing people to meet and teams to collaborate from anywhere in the world. The Metaverse will change the way we communicate and the way we interact with the world.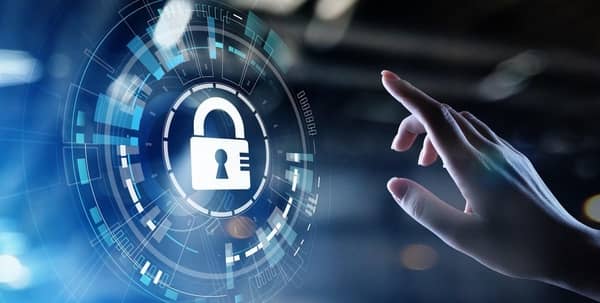 What Is Zero Trust Security or Zero Trust Architecture?
We are living in the digital age where most companies have an online presence in one form or another. In the United States, 30.8% of business was conducted online. The importance of cybersecurity is more evident than ever before. Zero Trust is a security architecture that requires all users (both inside and outside of a company's network) to be authenticated, authorized, and validated before giving any access to any applications or information. This additional layer of security will not assume a person has access. Everyone will need to be verified before given access to any company information. By eliminating trust, the system adds another layer of security.
Zero Trust architecture will be beneficial especially for the remote workforce. By incorporating this type of architecture, remote workers will need to be authenticated every time they access any mission-critical data or applications. Zero Trust in an enterprise-wide strategy to eliminate risk to a company. For a Zero Trust architecture to work—it should be applied to both remote workers and those working onsite as well. Zero Trust security could potentially be beneficial to many companies especially as cybersecurity threats have increased more than 300% from 2019 to 2020.
Conclusion
Whether it's Mark Zuckerberg's "Meta", Cognitive Technology, Internet of Behaviors, Hyperautomation, or Zero Trust Security—these technology concepts could potentially be an important part of the future of technology. Understanding these "buzzwords" can be beneficial for understanding future related technologies. If you have any questions about any new technology or technology concepts—connect with us today.