Is it better to lease or own wholesale data center space? Weighing the pros and cons of both:
2012 was a big year for companies like Apple, Facebook, Microsoft and Google, all of which invested heavily in wholesale data center space. Industry analysts predict many big companies (namely cloud providers) will be shifting back to leased data center space.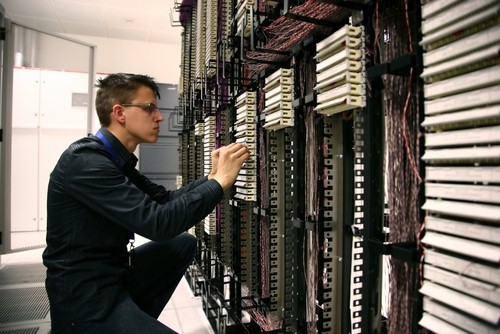 Why the change? Fact is, many cloud providers either don' t have the money to build their own facilities or simply have a greater need to be closer to larger internet hubs.
Even though land and power may be more expensive, leasing a facility to house a dedicated server might still be cheaper and faster.
Existing facilities already have a strong footprint in places like Silicon Valley, Los Angeles, New York, New Jersey, Chicago and San Francisco.
Cloud Providers Should Lease
Cloud Providers in general have a great need to lease colocation space in these areas because existing facilities have the infrastructure to get them up and running more quickly. A plethora of "Meet-Me-Rooms" already exist, allowing tenants to exchange data quickly, reliably and cheaply because they are sharing a common infrastructure.
Depending on the level of redundancy offered at these facilities, leasing retail data center space might actually be more secure than building a cost-effective out-of-state facility. Unless your company is big enough or has the funds to finance such an endeavor, leasing space will be the way to go. If you are Facebook and Apple however, then continuing to build data centers in places like Prinville Oregon may be more cost effective.
Watching Market Behavior
The data center boom in places like Prineville Oregon ushers in the era of cheaper land, cheaper energy and the ability to drive local economies by offering jobs at new facilities. On the other hand, companies like QTS, Equinix and Digital Realty Trust have found they can make money by buying up existing facilities, retro-fitting and then leasing them to customers, keeping costs down only because they are pushing lots of sq. footage.
Our prediction: moving forward the market will experience a constant push and pull between leased wholesale space and fully owned and operated facilities. What throws some for a loop is the fact that even the big players like Facebook, Apple and Microsoft still lease space in different areas around the world. Guess we'll just have to wait and see what the earning reports say following the first quarter of this year. Stay tuned.