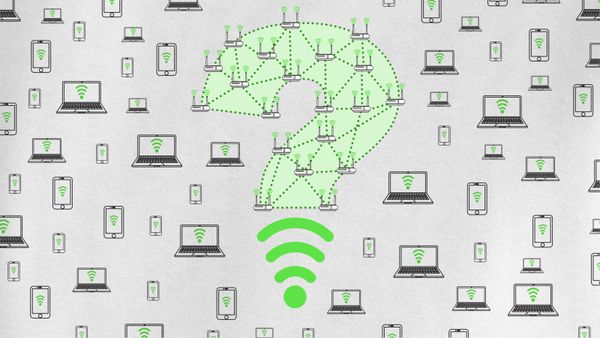 What is Mesh Networking and Why You Should Consider it
September 26, 2018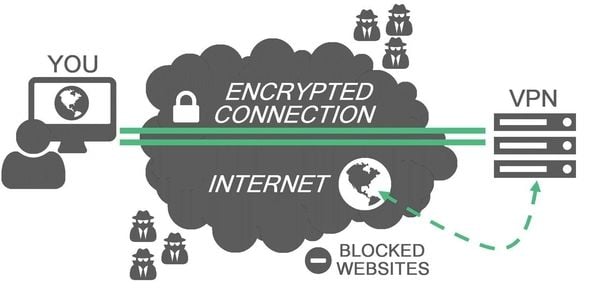 Some Facts about VPNs That Might Surprise You
October 2, 2018
It is presumed that teaching and medicine are the noblest professions in the world. It seemed like these areas were resilient to automation due to social, cognitive, and emotional skills required from teachers and doctors to provide education to children and medical care to each of us. But that's changing rapidly, especially in the healthcare industry.
Improvements in artificial intelligence and the expanded use of digital devices by doctors make it possible for machines and IoT devices to take the place of physicians. Machines have already come for healthcare jobs involving cognitive skills, for example, ultrasound scans and diagnostics.
Technology is already here to improve patient care. Machine learning and predictive analytics will surely provide better data to doctors and enhance patient outcomes. But do you expect only technical expertise from doctors? Don't you want to see your doctor feels empathy for you?
What we see today is doctors who are acting aloof and patients feeling alienated. More and more patients think that they wouldn't give doctors full marks for their bedside manner. People complain that they are treated as objects and numbers by their physicians. However, doctors excuse saying they have no time to sympathize. Of course, it's natural to care about lives instead of emotions when a hospital is overrun with patients.
Empathy and compassion are as crucial for healthcare as technical innovations. Patients who feel they are being treated favorably are more satisfied and demonstrate better outcomes whereas doctors who feel empathy for their patients are less vulnerable to burnout. No matter how enhanced technology is, the right words during difficult conversations mean a lot. And this is the reason to claim that doctors are still playing a key role in medicine.
Could artificial intelligence replace doctors? I guess it's not time to call robots for help. However, let's think if artificial intelligence can bring healthcare to its humanistic origin.
The supporters of technology innovations in healthcare believe that AI will help doctors focus on humans, instead of devoting a lot of their time to the tasks requiring technical expertise. They also think that AI can reduce burnout among physicians and improve bedside manner. But what if it's the other way around? Smart machines and devices will free up more time for doctors. Why not then hire fewer physicians and cut costs for the healthcare industry?
Top Five AI Trends in Healthcare That Can Change Your Future
Empathy is not the only thing that generates buzz around it. Below are some of the most remarkable AI inventions in healthcare.
1. Robots take care of people with sundowner's syndrome
Sundowner's syndrome is characterized by anxiety and confusion in the evening. Such patients can become quite combative that's why doctors treat them with sedative drugs. Recently, physicians tried to use a baby seal robot Paro as a pet therapy for elderly people with dementia. They saw that it worked and most of the patients were quieter in the evening.
2. Due to AI, kidney donation has become much easier in the US
Recently US doctors conducted a comprehensive research on tissue variations and blood types data from patients and donors charts to receive the information that will simplify the process of finding a matching kidney. This information was processed then by computer scientists in order to create algorithms that could perform the matches.   
3. Breast cancer screenings can become more accurate
Recently, AI researchers began to study how they can improve the accuracy of mammograms results to reduce the number of false-negative and false-positive results. They use machine learning techniques in order to develop accurate predictions. Today, there are already a lot of startups trying to enhance the way breast cancer screening are interpreted.
4. Chatbots can help millions of people get examined on time
Sometimes it's impossible to get on-time help from human doctors, especially in the regions with poor access to medicine. According to BBC, a company from Great Britain, Babylon Health, is testing an AI chatbot in Rwanda.
Around two million people have already registered to be examined by the chatbot. Here's how it works. Patients share their symptoms with the chatbot which then suggests the solutions. The bot doesn't replace a doctor. It can recommend a person to visit a physician and get a prescription in case there is a need in this. The chatbot proved its capability to accurately diagnose as it passed a medical exam with a mark of 81 percent which is higher than an average mark over the past five years. Experts claim that chatbots can be quite accurate in their diagnoses because once a machine learns something, it never forgets that.
By the way, according to Wikipedia, the first chatbot was called Eliza. And what is interesting, it was designed to work as a psychotherapist. Technologies like chatbots have enormous potential to help physicians to make better diagnoses.
5. Wearables allow us to understand our bodies better
Being one of the most interesting of the emerging trends in healthcare, wearables are used widely both by doctors and patients. A patient's data can be directly sent to electronic health records (EHR), then doctors can monitor a person's activities such as step counts or heart rates without actually seeing the patients. Wearables provide a huge potential to reduce healthcare costs. With wearables and mobile apps, people are able to track their weight, diet, and exercise.  
It is presumed, that the era of human doctors is coming to an end. It may be very likely, a robot that treats you in the hospital in the near future. Except for the lack of empathy and time pressure, there are a few other reasons for this like human error, for example. We may think that there is no way machines could replace a complicated job like a physician but it is something that is already happening. Doctors consider that computers will help them as well as complete their jobs. To sum it up, artificial intelligence will solve a lot of issues a modern healthcare system faces today: the need for new drugs development, better diagnoses, and early disease detection. You never know what other benefits AI will bring tomorrow. But, on the other hand, we never know how AI will influence the future of medical professions.