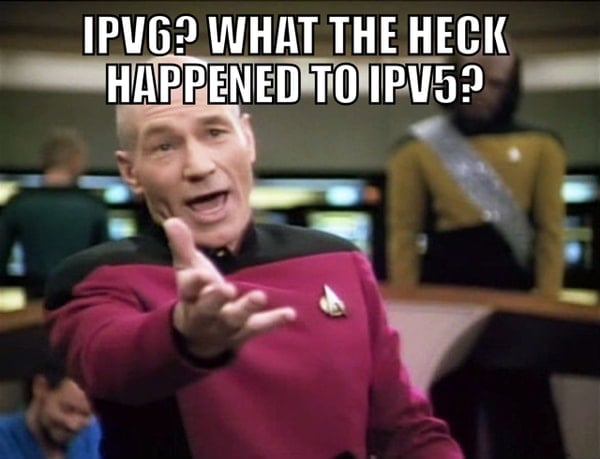 IPv4, IPv6: What Happened to IPv5?
August 21, 2015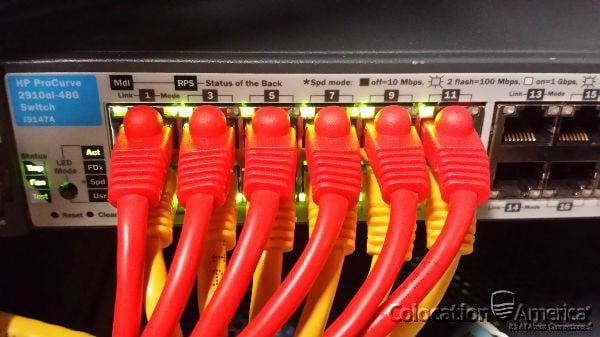 What Are Managed Services and How Can It Help Your Business?
August 27, 2015
The summer of 2015 has been hot.
That's the understatement of the year right there. It's actually been quite hot. Hot enough to set a new world record in July since humanity started keeping track of these things. This heat can cause many problems, some much more serious than the cooling of a data center—but you can read those articles someplace else. We're here to tell you how data centers beat the heat using tried and true methods as well as some which are much more innovative.
Remember, not only is cooling one of the critical aspects of a data center, it's also important to keep the environmental costs low while doing it. After all, this whole heat thing very well could be humanity's fault to begin with — let's not make it worse!
What Is Data Center Cooling?
As you probably know if you're a regular reader of our blog, data centers use a ton of power to cool hundreds or thousands of servers running simultaneously, 24/7. Yet, so many people overlook the basics when it comes to proper server room cooling.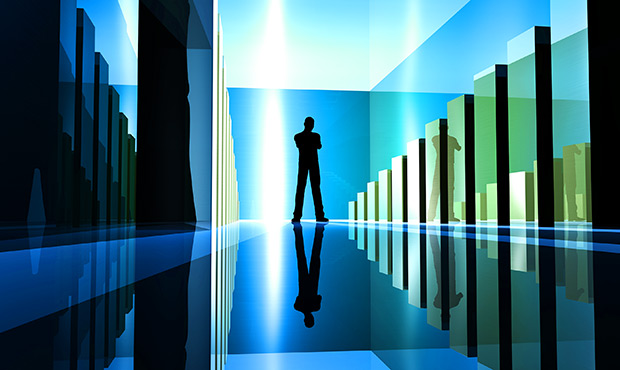 Server rack density is one area everyone should pay special attention to. Too many servers in one rack will lead to overheating, especially if the new equipment is mix-matched with older-less efficient dedicated servers. Periodically upgrading the equipment in a server room also allows for greater efficiency. If servers work less hard, they won't overheat, or so is the general line of thought.
Remember that old desktop of yours huffing and puffing just to complete a simple task. Old server equipment is no different.
At times, colocation facilities experience more vacancy than normal. In such a case, it is a good idea to cut down on the total amount of floor space that you actually need.
Why?
Because data centers often end up pumping cool air through floor space that isn't being used. Consolidating floor space will effectively reduce the area in which you have to cool, which will cut down on utilities. It's a simple but effective method, especially for smaller data centers who aren't operating at capacity.
But the above are just some basic data center cooling tidbits, but those methods just aren't going to be sustainable come a heat-pocalypse, so what are data centers doing about it?
---
What Innovations Are Data Centers Implementing to Beat the Heat?
Let's start with our neighbors up North—Canada! Not only are they some of the friendliest people on Earth, they also know a thing or two about cooling since 80 percent of their lives are spent freezing to death in the middle of nowhere. But I digress.
Two data centers companies in Canada are making headlines due to their innovative approach to data center cooling and regular heating. The Telus Garden in Vancouver recycles hot aisle heat from server racks to heat its adjoining offices and condos. The $750 million facility is both a residential and professional complex developed in conjunction with Telus and Westbank.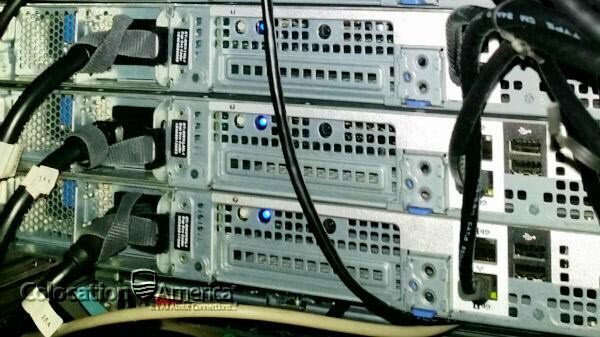 Nearly all of the energy needed to heat the entire complex is generated from waste heat that is captured and recycled through an environmentally friendly design. The one-of-a-kind Canadian complex is the first of its kind for Vancouver and will help to lower carbon dioxide emissions significantly.
Blackiron, a Toronto based company has developed a new cooling method that will cut down on water waste significantly.
By using outside air, the DC3 facility is able to meet or exceed LEED and Uptime Institute certifications. Precision cooling technology avoids the use of water-based condensers and instead pipes in cool air from outside.
Blackiron says power density is kept to just 15K per rack and that each system has its own evaporator coil, digital compressor and electronically controlled fans for greater efficiency.
"With glowing hearts we see thee rise, The True North strong and free!"
We love you, Canada. Thanks for taking some data center cooling initiative during these record heats.
---
IBM's New Robot Detects Data Center Cooling Efficiency
You'd kind of expect this one, huh?
The data center robots will work similar to traditional Roombas, locating a wall and learning its surroundings. But instead of cleaning the floors, it will roam around while reading and reporting temperatures in real time. The robot is also equipped with a webcam and netbook, and was built for less than $700.
Awesome.
The robot's technology can show the types of tiles based on the data center's layout, and displays a 3D heat map, indicating which areas need attention and adjustment. This automates a task previously done by people pushing mobile carts around data centers to measure the same thing.
Soon there won't even be a need for people anywhere and we'll once again become nomadic gatherers capable of only grunts and beating each other with sticks. And we will love our robot overlords.
---
RF Code Optimized Temperature Readings for CenturyLink
Back in 2011 when they tried to solve this problem, CenturyLink was spending close to $80 million per year on electricity in their data centers
They investigated and found out that the inlet temperature coming from their servers were averaging around 55 degrees Fahrenheit. That's far below the American Society of Heating, Refrigerating and Air Conditioning Engineers's (ASHRAE, who help ensure efficient data centers) guidelines. Basically their servers were being over-cooled and their goal was to get them to operate at, a mutually beneficial between costs and operating efficiency, 75 degrees.
The folks at RF Code have partnered with CenturyLink, to tackle this problem.
RF Code installed wire-free RF Code sensor tags which were only the size of a matchbox at each of the server rack inlets. These were linked to a Power over Ethernet (PoE) system with the RF Code readers installed in the data center's ceiling. This standalone, secure system was then fully implemented into the company's building management system (BMS). With this system in place, CenturyLink was able to program their Computer Room Air Handler (CRAH) to account for hotspots and any other temperature disparages throughout the center.
---
As you can see, there are some very smart people and very large companies with very deep pockets trying to figure this whole thing out. That means that you can rest assured that even though the Earth is heating up at a record pace, your data center is one step ahead—keeping your servers cool, no matter what.
---