Every Friday, the witty young staff of Colocation America will attempt to make you laugh.  Here's the Fun Friday Blog…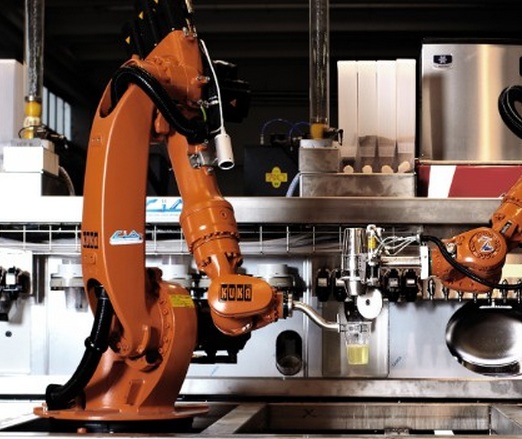 Sweet Jesus it's Friday! Time for yet another fine installment of tech shenanigans: This week, MIT creates a robotic bartender, Facebook and Yahoo bid for Tumbler and how iPhone 6 will make everyone feel like a professional photographer.
Robotic Bartender
A robotic Bartender; glad to see MIT is putting money to good use. I suppose it's a good thing that technology is replacing that cheeky guy or gal who ignores you then expects a tip. Is this the beginning of the end for service industry folks? Perhaps. MIT says it got the idea from a production line robot, except that maybe, just maybe, it could be programmed to make cosmos and foo-foo drinks for party-goers.
According to CNN, MIT has successfully rigged up their mobile-phones to the robot allowing them to place a drink order without even walking up to the bar. MIT insists that its robotic bartender demonstrates the future possibilities of consumer manufacturing, in this case foo-foo drinks designed by drunk idiots. What a technological breakthrough! At least you won't have to tip the bartender. For the record, always leave a tip, so long as the bartender is human. If not, they may just put finger nail clippings into your cosmo. Shirley Temple anyone?
Tumbler's Suitors
Now that Facebook is finally becoming uncool to the 18-24 crowd, let us shift our attention to Tumbler, the popular social media site dedicated to photo-feeds and such; Facebook and Yahoo are interested in snatching up the company. Personally, I think Yahoo needs to die because no one really likes them anymore. Facebook is kinda like Apple now, what with its Monopoly -yacht rocking attitude and such.
Don't they deserve to rule the social media world forever and ever? The answer is yes, just let it happen. Then when Facebook finally falls from grace in 5-10 years perhaps this social media thing will go away for good. Then I could actually get back to getting work done around the house. I think there's a tumbler out there that says "who cares." On to the next thing…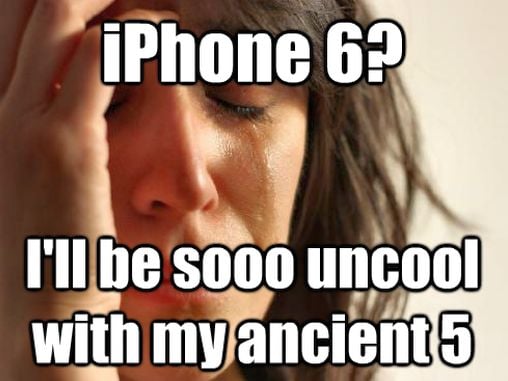 iPhone 6 will make you feel like a professional photographer
Are you a self-proclaimed professional iPhone photographer? Lets be honest here, just because your smart-phone packs a serious punch in the camera department doesn't mean you're a real photographer.
I'd be lying if I said I didn't feel like a pro taking hipstamatic and Instagram shots with my iPhone, but apple promises its forthcoming iPhone 6 will pack the best camera punch yet. According to insiders, Apple has filed a patent for an illuminating device that will give users the ability to manipulate light just like professionals do.
The patent also promises to deliver other photo-enhancing tools such as: instructions on photo adjustment, how to properly take a test shot and adjust your position to capture that stellar food truck burrito you're about to inhale. Can't wait to hash-tag the heck out of that one. Until next week folks, hold on to your hats and try not to lose your sh&# if you happen to be a professional photographer who's out of a job because of Apple. Ain't technology grand!
For more information contact James Mulvey