In honor of Women's Day 2014, check out our annual list of the Top 5 Influential Women in the Data Center industry…
In 2012, to celebrate International Women's Day and Women in STEM, I published an article announcing the Top 5 Most Influential Women in the Data Center Industry. Considering that only 25% of IT jobs are held by women, I was expecting little out of the article; however, that was not the case. Thanks to women and men around the world, the article went viral and inspired others to get involved with the movement.
So I did it again. The following year I posted another 5 women who continue to inspire the tech world and young women to follow in their footsteps. Again, despite women only making up 18-20% of all engineering jobs and only 28% of all degrees in Computer Science, the article spread! These women, discovered by spanning the Internet and my network, are making a daily difference around the globe through their involvement in technology and, in particular, the broader data center industry.
Today, I am pleased to announce this year's installment of the Top 5 Women in the Data Center Industry to celebrate International Women's Day 2014.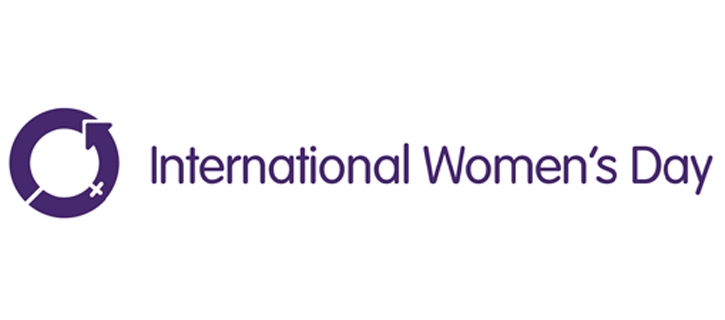 Top 5 Women in the Data Center Industry
Dr. Radia Joy Perlman, Director of Network and Security Technology for Intel (@Intel)
Over the last 40 years, Perlman has become one of the most important minds in the networking world. In 1985, Perlman invented the Spanning-Tree Protocol (STP) which established the "basic traffic rules" for the Internet but don't call her "Mother of the Internet" as she credits no single individual for "inventing the Internet." Beyond STP, Perlman invented a child-friend, educational robotic language, TORTIS and contributed to many other areas of network design including link-state protocol. Armed with a B.S. and M.S. in Mathematics and PhD in Computer Science, Perlman has been the recipient of numerous awards like the 2004 Silicon Valley Inventor of the Year and the 2005 Anita Borg Institute Woman of Vision Award for Innovation. When Perlman is not on the Internet she can be found writing poem, playing the piano, or just being a real "Mother of Two" proving that women can truly do it all!
---
Julie Larson-Green (@JulieLG8), Chief Experience Officer for Microsoft (@Microsoft)
In her 20 years at Microsoft, Larson-Green has been involved in defining products and customer experience for more than a billion people! In February 2014, Microsoft named Larson-Green as the Chief Experience Officer. Before that, as the leader of the Devices and Studios group, Larson-Green was responsible for all hardware development including xBox, which runs on IPv6 networks, Surface, and other products. She also led the product plan, design, and delivery for Windows 7, Windows 8, and Windows 8.1. Larson-Green is a self-taught programmer with a B.S. in Business Administration and a M.S. in Software Engineering. Above all else, Larson-Green has put customer needs and experience making Microsoft one of all of our favorite tech companies and for that, we all salute you!
---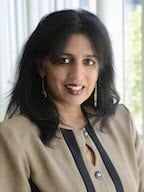 Jayshree Ullal, President and Chief Executive Officer for Arista Networks (@AristaNetworks)
With over 25 years of experience, Ullal brings the knowledge of a network executive veteran to Arista Networks. Formerly the Senior Vice President at Cisco, Ullal was responsible for $10 billion in annual revenue from Data Center, Switching, and Services. Further, during her tenure at Cisco, Ullal was forged key alliances with virtualization and application companies. In 2005, she was named one of the "50 Most Powerful People" by Network World and in 2011 she made the "Top Ten Executives" list created by VMWorld. Ullal may hold a B.S. in Electrical Engineering and a M.S. in Engineering Management but it's her knowledge she gained outside of the classroom and her passion for innovation that propels her to succeed.
---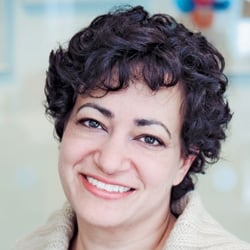 Jane Silber (@silbs), Chief Executive Officer for Canonical (@Canonical)
In March of 2010, Silber was appointed CEO bringing with her over 20 years of experience in business development, operations, and software. She is credited for leading the Ubuntu One project and ensuring that Ubuntu is "enterprise-ready." Thanks, in part, to her efforts, Ubuntu is available on thousands of PCs, servers, and cloud systems. Most importantly, Silber has kept the "power of open source software" alive and thriving at Canonical making Ubuntu the "open-source standard in so many markets." Before her time at Canonical, Silber worked in Japan on artificial intelligence products and the health industry in the US. With a B.S. in Mathematics and Computer Science, a MBA, and a M.S. in Management of Technology, Silber is still invested in contributing to the global tech experience however she can.
---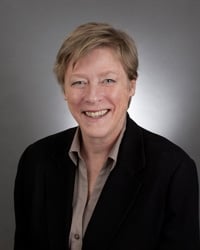 Heather McKelvey, Chief Technology Officer and SVP Engineering for GoGrid (Now part of Rackspace)
In December of 2012, after 25 years in the industry, McKelvey made the move over to GoGrid. With her experience in designing and delivering hardware, software, Internet services, and software-as-a-service (SaaS) solutions, McKelvey was the logical choice to head GoGrid's cloud platform and services. In her position as CTO and SVP of Engineering, McKelvey is responsible for bringing her strong technical expertise to the Infrastructure-as-a-service (IaaS) provider and its clients. As one of the leading women in cloud platform engineering, McKelvey is at the innovative forefront of the data center industry encouraging others to step out of the (server) box.
Congratulations to the women listed, and the women whom, although not listed, are still making a difference around the world through their work in data center and technology related companies.  And to the women who will come after:  may you be inspired to follow your own passion.
---
---
Editors Note: When trying to identify key players, many aspects were considered. To dwindle down the list I considered the company the women work for, their positions within the company and, of course my own opinion.  Because of space and time allotted, corporate lawyers (general counsel), chief financial officers, marketing directors, and human resource directors were not included though their work is vital to the success of the company. The women included above are considered to have influence in the decision making process and the direction in which the company goes. It is important to note that the list was formed by acquiring readily available data via the internet and thus may be missing some key players who do not have their position listed on their company's website.
For more information contact Samantha Walters